This warm, sweet sauce is great with pancakes or french toast.  The lightly cooked persimmon tastes like apricot and apple.  Yum!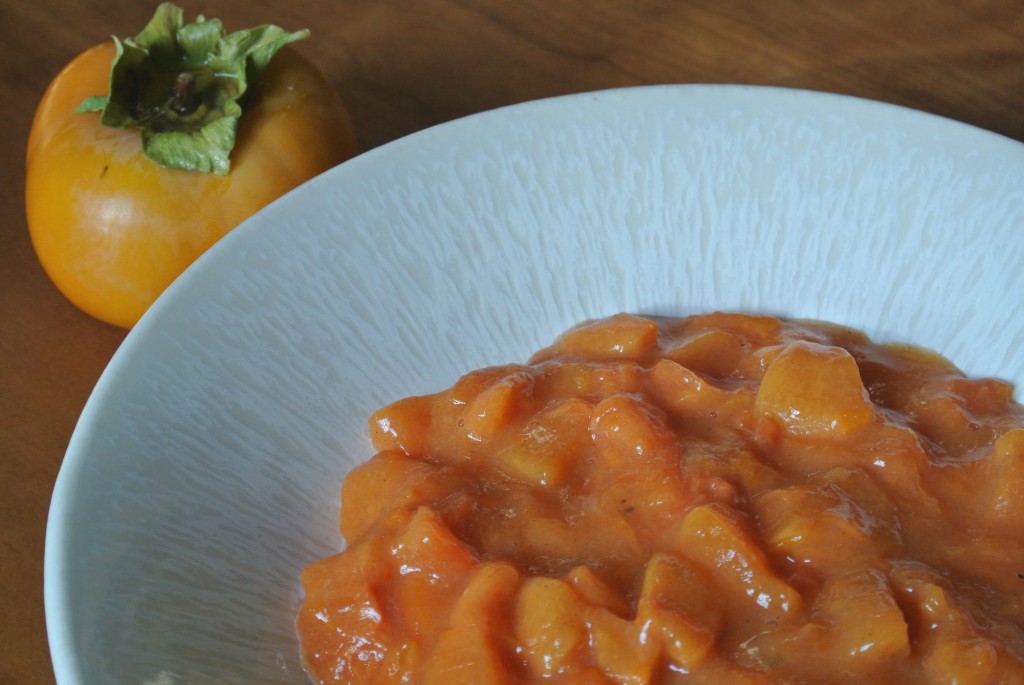 For this recipe you'll need:
1 pound Fuyu persimmons
juice of 1 lemon (don't forget to save the peel for limoncello!)
3 tablespoons or more honey
2 pinches of cinnamon
pinch of nutmeg
pinch of salt
Peel, core and chop the persimmon into large chunks.
In a saucepan combine all ingredients.  Simmer over medium-low heat for about 5 minutes or until the persimmon is just soft throughout (do not overcook or the fruit will turn to mush).  Add more honey to taste.
Serve warm over pancakes, french toast or desserts.
Enjoy!