This cranberry sauce is sweet and fruity.  Persimmon tastes a bit like apricot when cooked.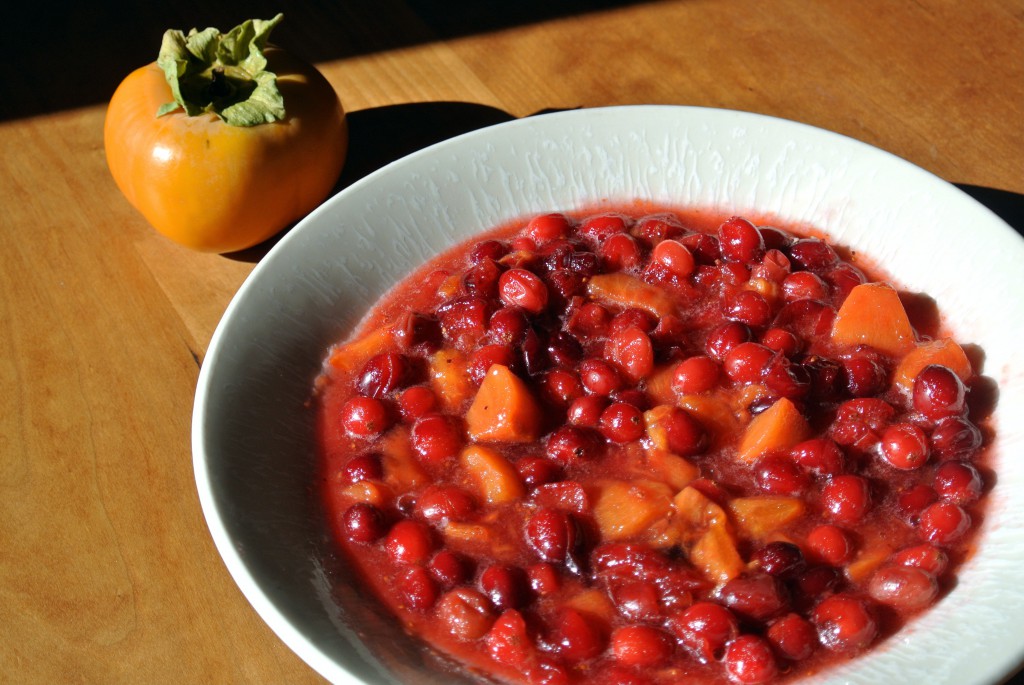 For this recipe you'll need:
1 pound Fuyu persimmons
12 ounces whole cranberries
1/2 cup sugar
1/4 teaspoon cinnamon
1/8 teaspoon nutmeg
Peel, core and dice the persimmon into large chunks.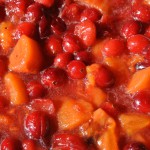 Add the persimmon, sugar, spices and 3/4 cup water to a medium saucepan.  Cook over medium heat until the mixture starts to boil.  Reduce to low heat.
Simmer for 2-3 minutes.  Add the cranberries.  Continue simmering until the berries start to burst.
If you want a chunky sauce, remove the sauce from the heat.  If you want a smoother sauce, cook for a few more minutes until the berries break down.  The sauce will continue to cook when you remove it from the stove, so turn off the heat when the sauce is just a little chunkier than what you want.
Cool and serve.
Enjoy!
You can preserve this sauce in canning jars using the usual safety guidelines for jam making.
I love these printable canning jar labels (free from Snapfish).  Download them here.  I printed mine on pink paper.