There are two types of people out there – those that like persimmon and those that don't.  When it comes to fresh persimmon, I'm on the "don't like" side.  This is problem since we have a lovely and bountiful Fuyu persimmon tree in our backyard.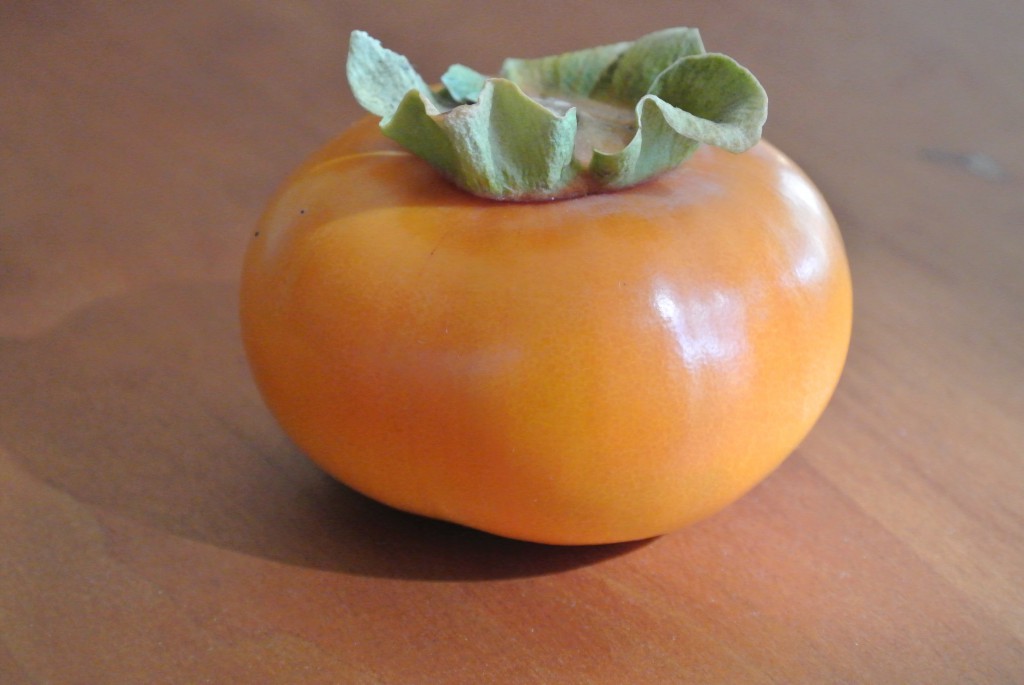 Cooked persimmons are a different story.  When gently cooked, Fuyu persimmon tastes like a combination of apple and apricot.  Add a pinch of nutmeg and cinnamon and just a little bit of sweetener and you'll look at persimmons in a new way.
It's important to use persimmons that are ripe but still firm like an apple.  If you end up with an over ripe Fuyu, don't despair.  The liquid insides of an overripe Fuyu persimmon can be added to baking, just substitute out some of the other liquids.
It's also a must to remove the astringent peel.  The peel is not nice to eat and it does not improve with baking.
As we work our way through this year's persimmon crop I'll post recipes.  Happy harvest!