Wow, there sure are a lot of people posting new and creative recipes out there! I've been struggling to figure out how my blog can be interesting and useful amid such creativity and craziness.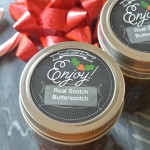 It occurred to me that the best recipes are the ones that you make time and time again. They are the recipes that friends and family ask for. They may not be trendy or complex or even pretty but they taste good and they make people smile.
If you're like me your favorite recipes are scattered everywhere. Some are crusty old magazine clippings. Some are bookmarked in stained and worn cookbooks. A few are hand written on scraps of paper. You might even have a recipe program that you started using but never kept up.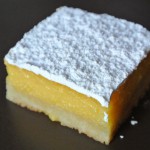 This year I resolve to get my act together. I'm going to record all of my favorite recipes on this website. I will no longer spend hours searching for that certain recipe that I know is here somewhere.
So here it is. Check back for regular updates.
MY FAVORITE RECIPES
MAIN CATEGORIES
SPECIAL COLLECTIONS
COOKING RELATED ITEMS
Not all of these recipes are my own.  I've done my best to credit the original author when appropriate.
Enjoy!