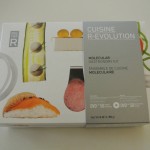 I gave my husband these cool molecular gastronomy kits for Christmas.
This weekend we got our foam on with the whipper.
The kit includes a cream whipper with 3 decorative tips, N2O catridges, gelatin, agar-agar, xanthan gum and a recipe book.  I paid around $80 for the kit.  I thought the price was pretty reasonable given that it came it such a pretty package but if you want to save a few dollars you could assemble your own kit.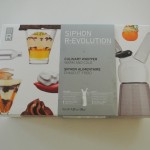 The recipe book is only so-so.  It contains 10 recipes for a variety of sweet and savory foams.  The recipes are very basic and don't really talk about how to incorporate the foams into a complete dish.  The recipes are low fat whip cream (yawn), parmesan espuma, citrus espuma, coffee mousse, chocolate mousse, raspberry espuma, asparagus espuma, caesar salad espuma and tiramisu.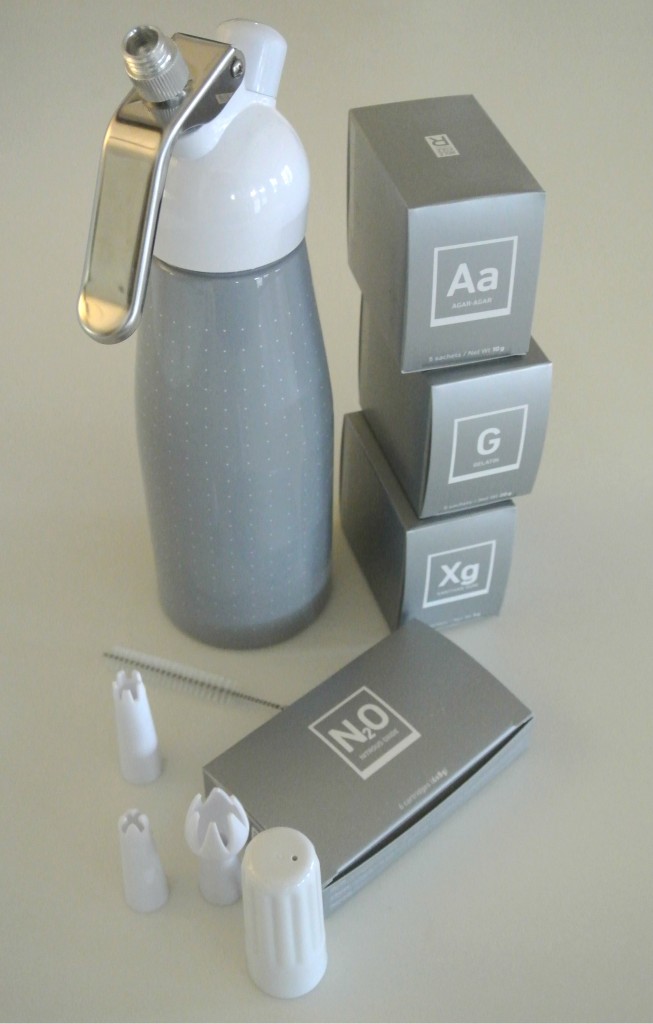 For our first experiment we decided to try the raspberry espuma.  I suppose espuma sounds classier than foam?
The recipe was obviously translated from metric measurements as it called for 6/7 cup of puree.  The directions were clear and easy to follow.  The recipe required using the blender 3 times and a strainer was used constantly.  From beginning it end it took about 2 hours to make the foam with most of the time spent waiting for the puree to strain and for the mixture to chill.
Reviews of the resulting raspberry espuma were mixed.  The foam was silky smooth and airy.  The recipe did not call for sugar and there was an unpleasant bitter taste to the foam.  I served the foam with an extra-sweet fruit salad but the sweetness of the fruit was not enough to mellow the bitterness of the foam.  Next time I will add sugar to the foam.  We used the largest decorative tip which made a very pretty star pattern.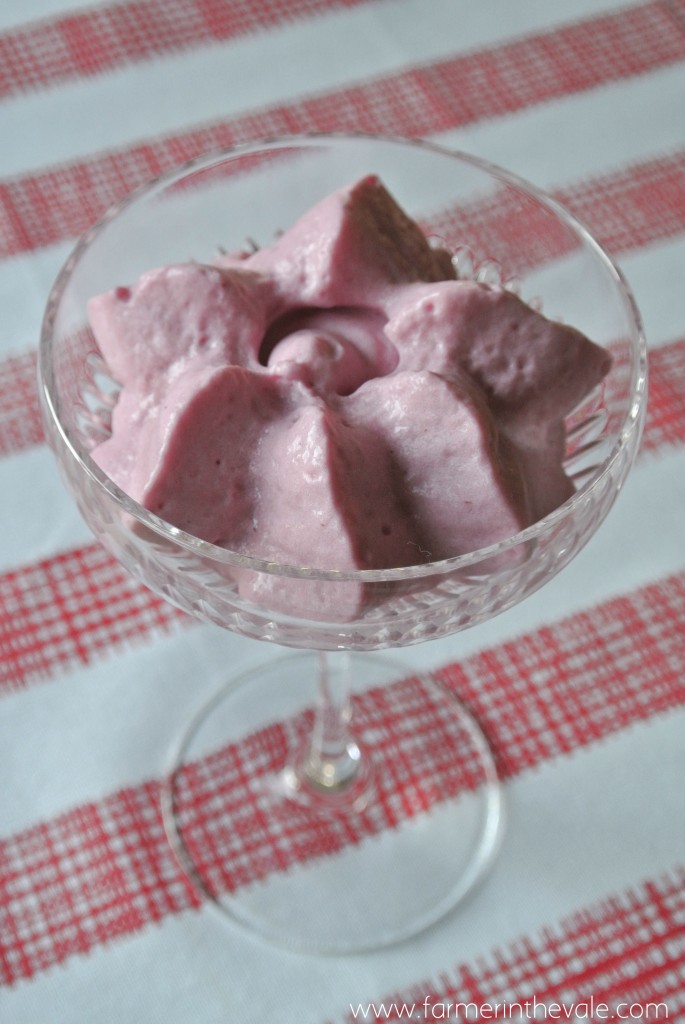 UPDATE: We had leftovers which we stored overnight in the fridge (in the whipper).  The next day the foam was mellower and tasted less bitter.  It still could use a touch of sugar but it's much tastier than it was on day one.
Overall we were pleased with our first experiment with foam.  The smoothness and lightness of the foam was unlike anything we could achieve with a mixer.  The whipper is an impressive-looking appliance that will be fun to whip out (get it?  ha ha) at a party.  We anticipate this is something we'll have fun with at dinner parties.
My recipe for Berry Mousse is here.  The light and airy foam was great frozen.