Of course October's quilt will have a Halloween theme.  To start, I gathered together all of my orange and black fabrics.  I decided to keep it simple and stick with just two colors this month.
It turns out that I have a lot of orange fabric.  Who knew?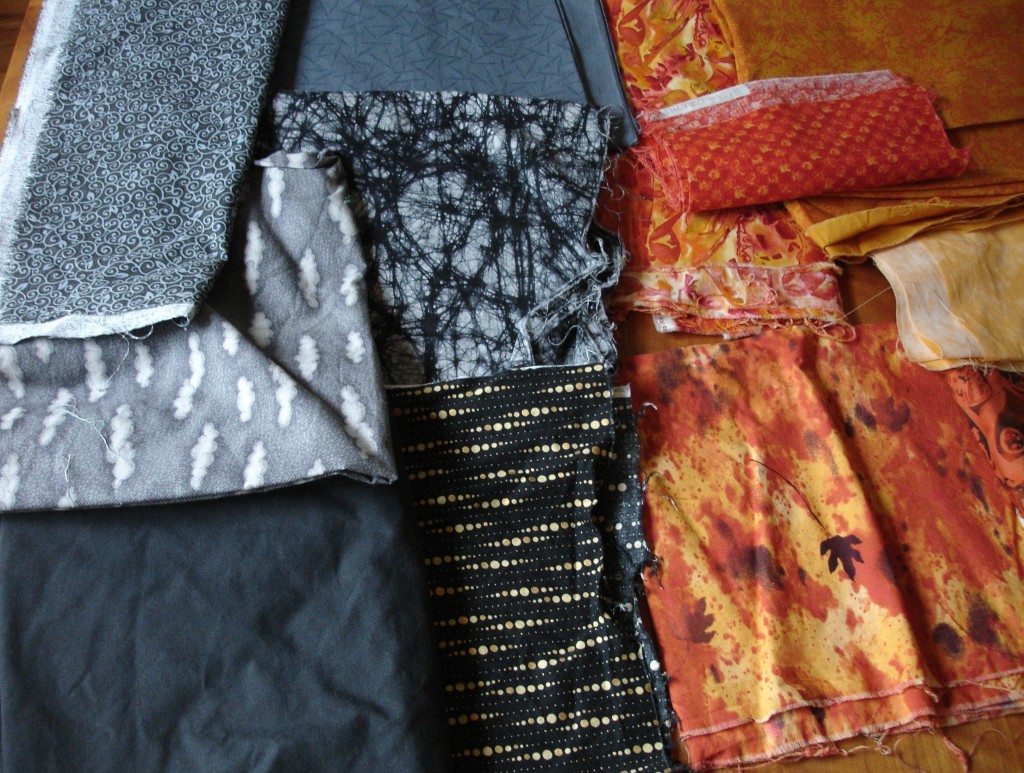 I am cutting out triangles with my handy "2 peaks in 1" ruler.  I think a saw-tooth pattern is appropriate for the season.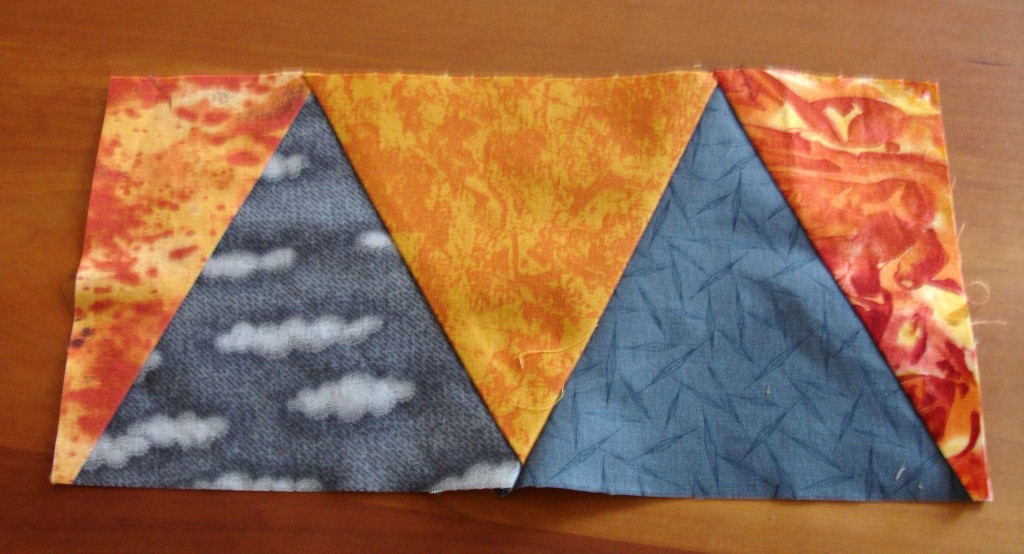 I will have a lot of oddly shaped triangular bits left over.  So for the back I'm planning to sew crazy blocks.  Another appropriate pattern for the season.
I love the fabrics I'm working with and am really excited to see the finished quilt!  Mwah ha ha ha ha (that's my evil Halloween laugh).