New Year's Resolution part 1 accomplished!  Just 11 to go….
My September table runner is finished.  I laid out the log cabin blocks so the warm fabrics formed diamonds.
Although the log cabin blocks were more time consuming than I expected I'm really happy with the results.
I had a lot of short 1.5″ strips left over.  For the back of the quilt I sewed the strips into one long strip.  I alternated the thin strip with thicker strips of leftover fabric.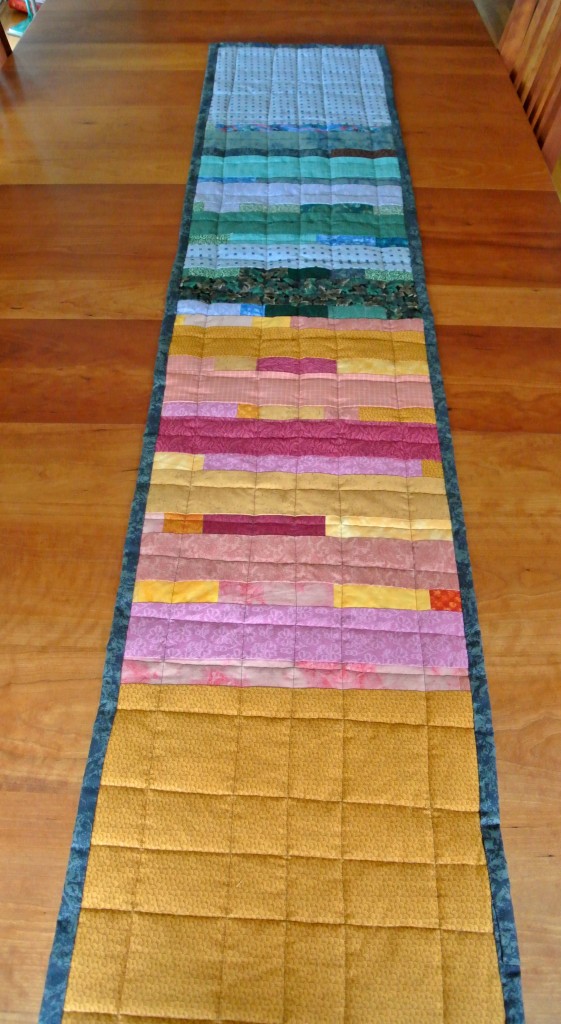 You may have noticed that I didn't use my inspiration fabric in the table runner.  I wanted to find a use for this fabric that would show off the pattern.  So I made a few hot pads.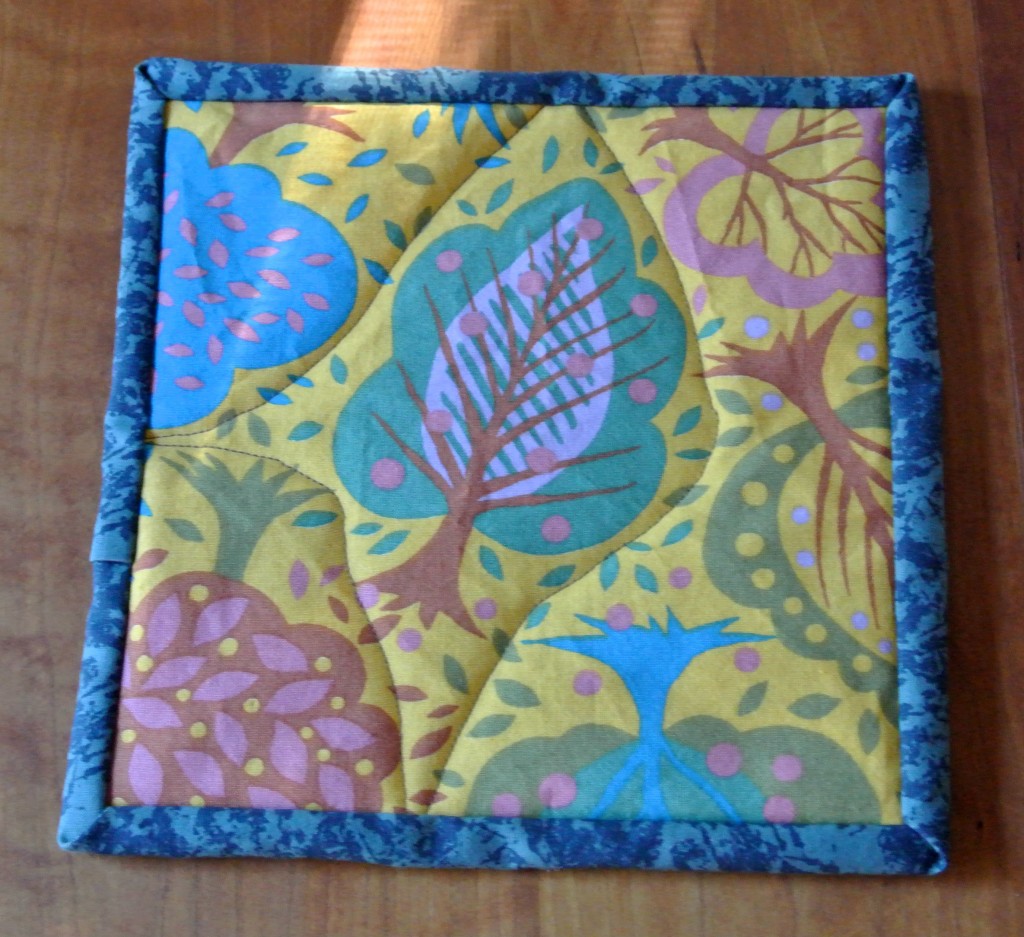 I found some inexpensive ironing board fabric and layered that with batting.  I tried a few combinations and decided that thicker is better.  I recommend using two layers of batting surrounded by the ironing board fabric.  Once the top and bottom fabric is added that's six layers.  My machine had no problem quilting through all the layers, but I would not try to hand quilt!