Homemade limoncello is so much better than what you can buy in the store!  It's sweet and lemony and isn't the color of antifreeze.  Best of all, it's really easy to make limoncello at home.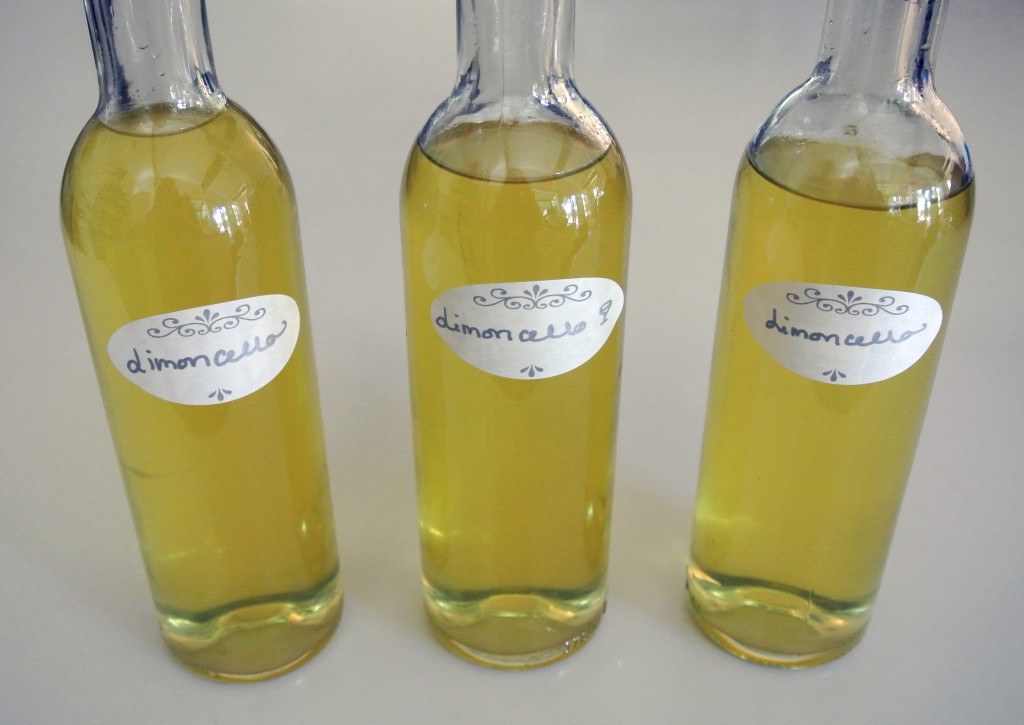 For this recipe you'll need:
lots of lemon peel – but you only need to start with one lemon, you'll add more with time
750ml 100 proof vodka – I use Stoli 100 Proof
1 quart canning jar with a lid
3 cups sugar – but not right now, it will be at least a month before you need the sugar
3 375ml bottles with stoppers or caps – pretty ones
patience
Clean and sterilize your jar and lid.  Wash the lemon.
Peel the lemon with a vegetable peeler.  Try not to get too much of the white pith but don't stress over it.  Put the peel in the jar and add enough vodka to just cover the peel. Store the jar in the refrigerator.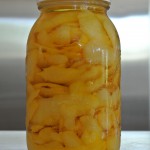 Ever time you use a lemon, peel it first.  Add the peel to your jar and add enough vodka so the peels stay submerged.
Once your jar is full, let the mixture sit for at least 2 weeks.  You'll be ready for the next step when the vodka has a strong lemon flavor.
Create a simple syrup with 3 cups sugar and 3 parts water by boiling the water and adding the sugar to dissolve it.  Let the syrup cool to room temperature.
Remove the lemon peel by passing the vodka mixture through a strainer lined with cheesecloth.  Add about one cup of the syrup to the vodka and taste the results.  Bit by bit, add more of the syrup to the vodka until you like the taste.  If you're not sure how sweet you want your limoncello to be, taste side by side with another liquor that you like the taste of.  I usually use an old batch of limoncello for comparison when I'm making a new batch.
It costs me about $30 to make three 375ml bottles of limoncello.  But a lot depends on the price of your bottles – it's easy to spend $10 on something pretty.  I buy my bottles by the case at a brewing supply store for less than $2 per bottle.
Homemade limoncello tastes great by itself or in a lemon martini.
Enjoy!