Gravlax takes some advanced planning but it's worth it.  I like to take a plate of gravlax with crackers and mustard cream cheese to holiday potlucks.  I always make extra to eat for breakfast with cream cheese and bagels.
Start this recipe 4-5 days in advance.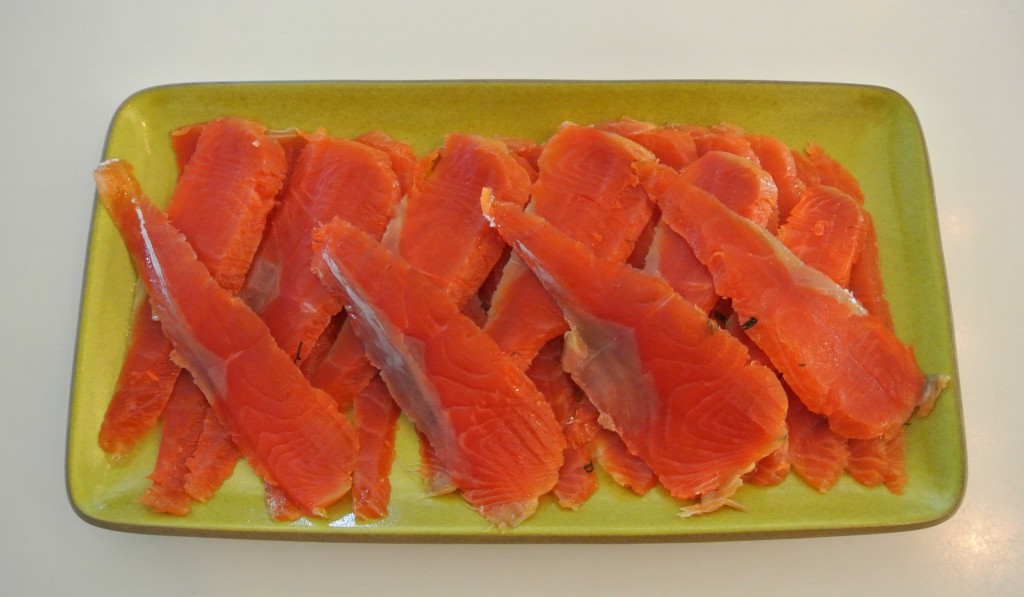 For this recipe you'll need:
1 pound salmon filet
1/4 cup kosher salt
1/4 cup sugar
1/2 cup fresh dill or (if you absolutely must ) 1 teaspoon dried dill
8 ounces cream cheese
2 tablespoons coarse mustard
1/2 teaspoon pepper
patience
Line a large glass baking dish with a long piece of plastic wrap.  The wrap should be twice the length of the dish.  Place the salmon skin side down on the plastic wrap.
Place the entire bunch of fresh dill on top of the salmon.  Combine the salt and sugar and pack the mixture on top of salmon and dill.  If you are using dried dill, combine the dill with the salt and sugar before placing it on the salmon.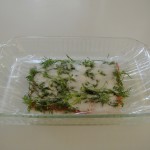 Wrap the salmon in the plastic wrap and place another baking dish on top of the salmon.  Weigh down the dish with cans and bottles from your pantry.
Let the salmon cure in the refrigerator for 4 days.  Every 24 hours, flip the salmon over.  Keep the salmon in the plastic when you flip it and keep the weights on top of the salmon.  Do not remove any liquids that accumulate in the pan.
After 4 days, scrape away the dill and any remaining salt and sugar.  Discard the liquid.  Rinse the fish with cold water to remove any remaining salt.  At this point you can slice and serve the fish, or keep it whole and store it in the refrigerator for a few more days.
To make the mustard cream cheese spread, let  the cream cheese warm to room temperature.  Combine the softened cream cheese with the mustard and pepper.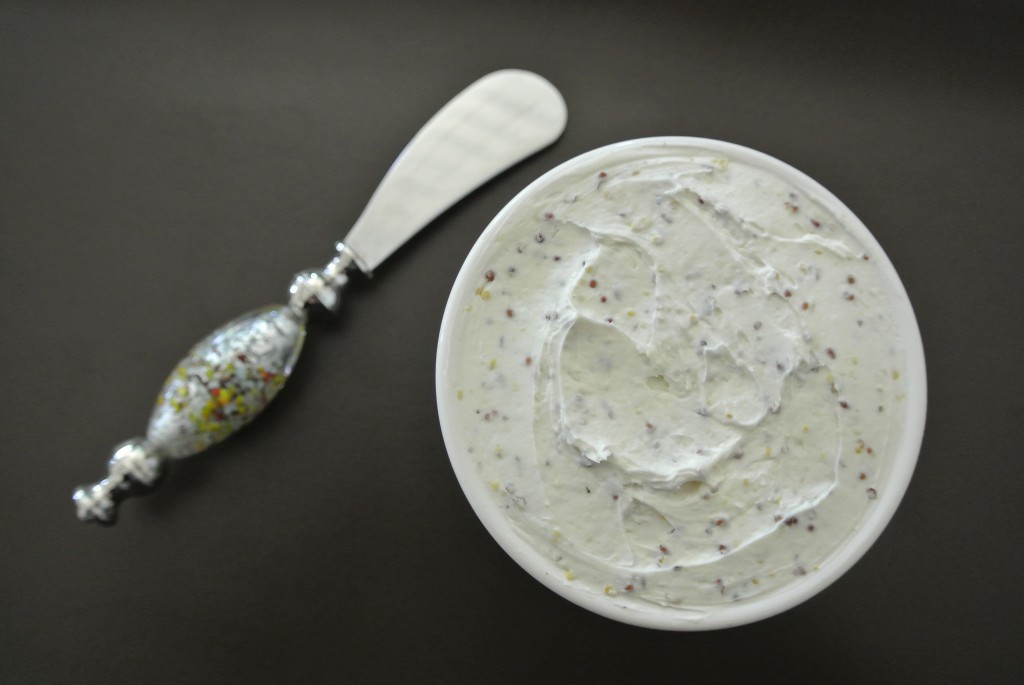 To serve, slice the salmon as thinly as you can.  Serve with crackers and mustard cream cheese spread.
Enjoy!