This super-health salad is hearty enough for a meal if served with a poached egg or a little bit of chopped chicken.  And, it's another great use for all those persimmons!  This recipe serves 4 as a main course or 8 as a side dish.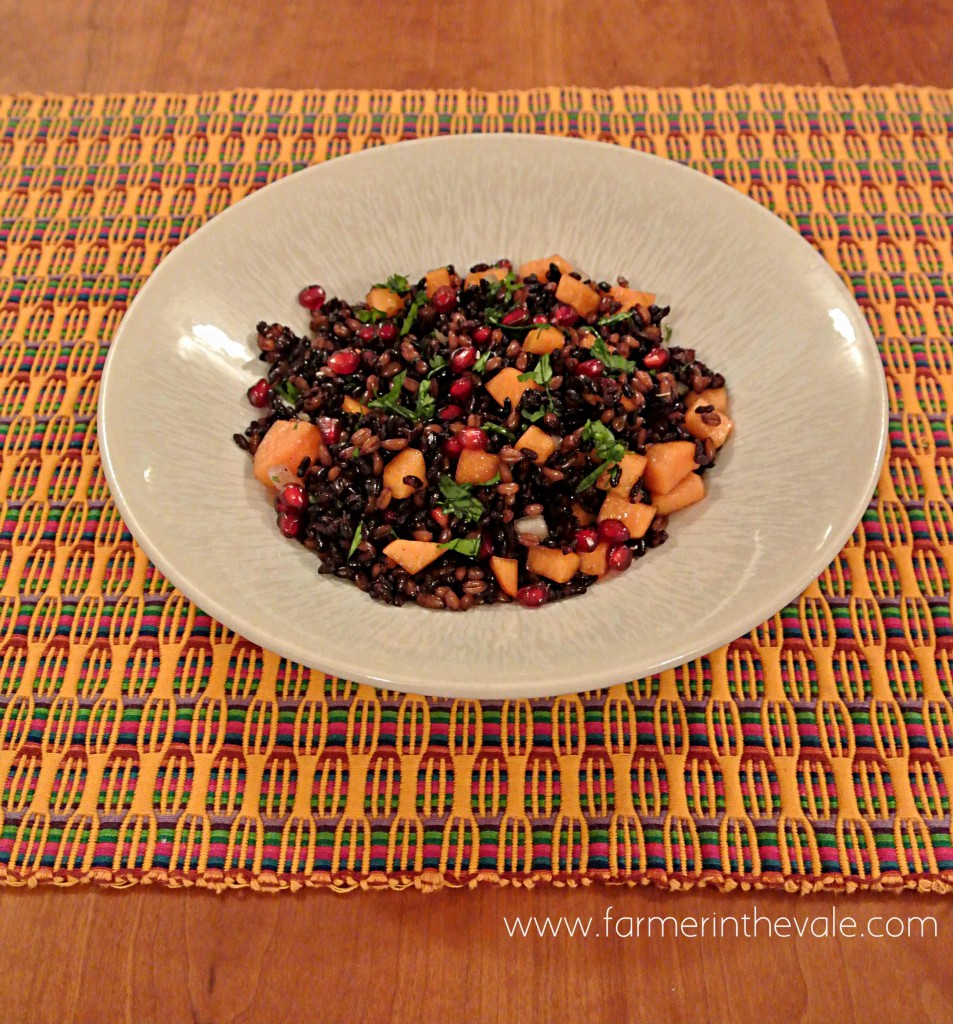 For the salad base you'll need:
1 cup farro (or substitute other whole grains like barley)
1 cup black rice (brown rice would work in a pinch, but it's not as pretty)
3 cups vegetable stock
I cooked the grains in my rice cooker using the brown rice setting.   But you could also cook them on the stove by simmering everything over low heat  until all the liquid is absorbed (about 15 minutes).  Stir often to prevent burning.  If the grains aren't completely cooked, add a bit more liquid to finish cooking.
Let the grains cool while you make a dressing with:
2 tablespoons olive oil
1 tablespoon lemon juice
1/2 teaspoon honey
2 tablespoons finely chopped onion or shallot
1 tablespoon finely chopped cilantro or parsley
salt & pepper to taste
Whisk everything together until well combined.
The final step is to prepare the fruit and combine everything together.  You'll need:
2 Fuyu persimmons – peeled, cored and chopped into 3/4″ pieces

1/2 cup pomegranate seeds
additional cilantro or parsley for garnish
Add the fruits to the grain mixture and toss everything with the dressing.  Garnish with fresh herbs and serve.
Enjoy!