I've been singing this song all day.
I'm working on a new red & white quilt.  This is my first attempt at designing an applique quilt so I have my fingers crossed that it will turn out OK!  
I'm entering this design into a Red & White Quilt Design Challenge on SewCalGal.  Check out the link to see all the entries and learn more about the challenge.
To begin I made a rough sketch.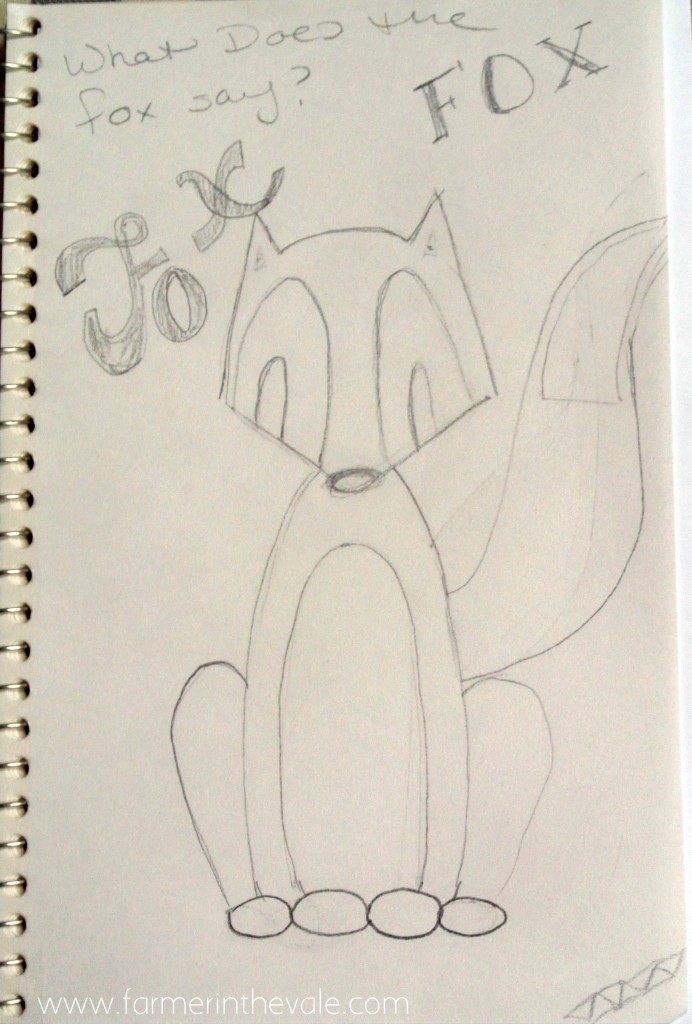 My next step was to create a full size drawing.  By drawing the head, body and tail on different sheets of paper I could play with proportions and placement.  My revised drawing had a larger head and different tail position from my original.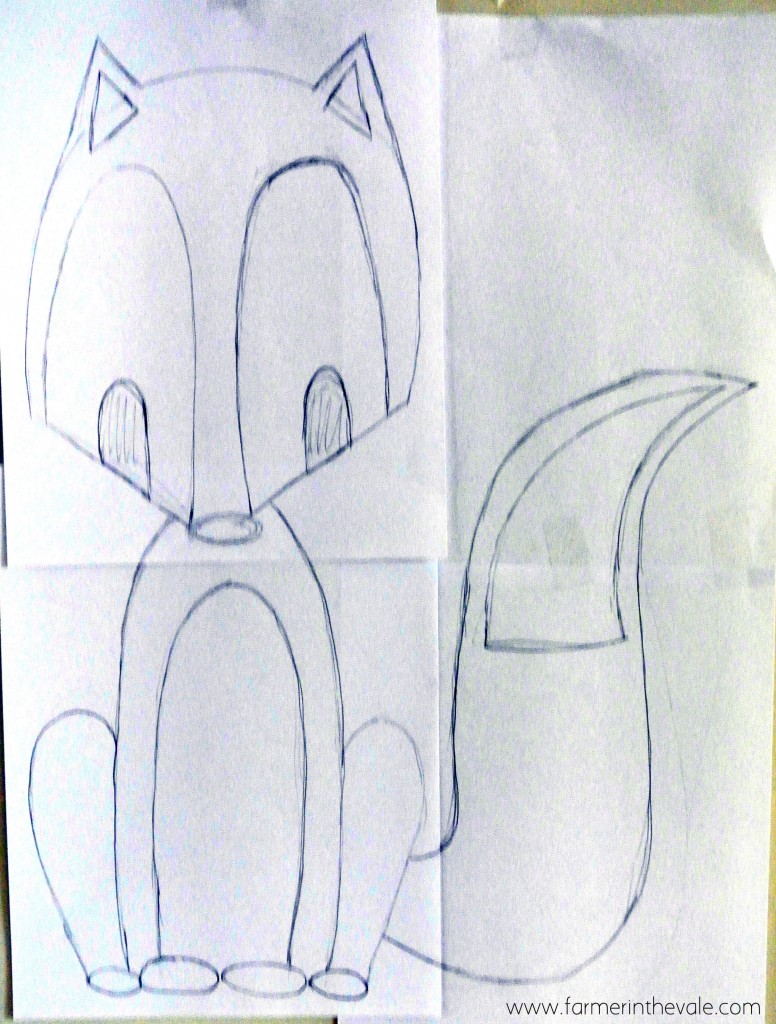 My plan is to use a fun pattern in the belly and tail.  The border will be a thin strip of irregular stripes surrounded by a strip of a medium-scale pattern.
To finish up the concept I created a third sketch showing the entire design in color.
I'm not sure what I'm going to do next.  I might try to import the design into Illustrator and turn it into a "real" pattern.  Or if I'm feeling lazy I might just trace all the applique pieces onto freezer paper and start sewing.
I estimate my finished quilt to measure around 25″x30″.  I'll need about a yard each of white and red fabrics for the background and body/binding.  Another yard is needed for the white patterned border.  Plus I'll need 4 fat quarters of assorted patterns for the appliqué accents and the pieced border.
There's a bit of an empty space in the upper right corner of my design.  I'm not sure how I will fill it yet.  Perhaps I should figure out what the fox says.  Suggestions?
Happy quilting!