The sewing binge continues!
I finally finished my October quilting project.  I just love this orange and black table runner.  The front is a triangle pattern and the back is crazy squares.  Only 4 months late (or 8 months early)!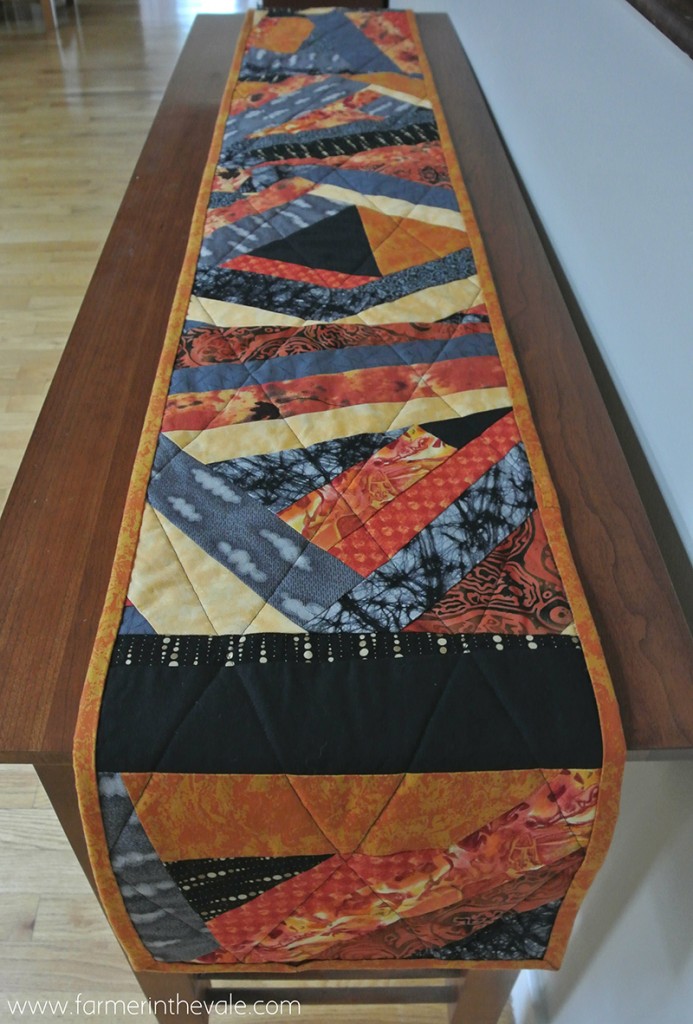 What do you think?
I discovered my procrastination point – quilting.  I like hand quilting but it's a big time commitment.  Machine quilting is not something I really enjoy.  So my quilts tend to get stuck at the quilting phase.  Maybe I need to develop some new machine quilting techniques to get unstuck.  Any suggestions?