Potatoes and bacon.  Seriously, what could be better than that?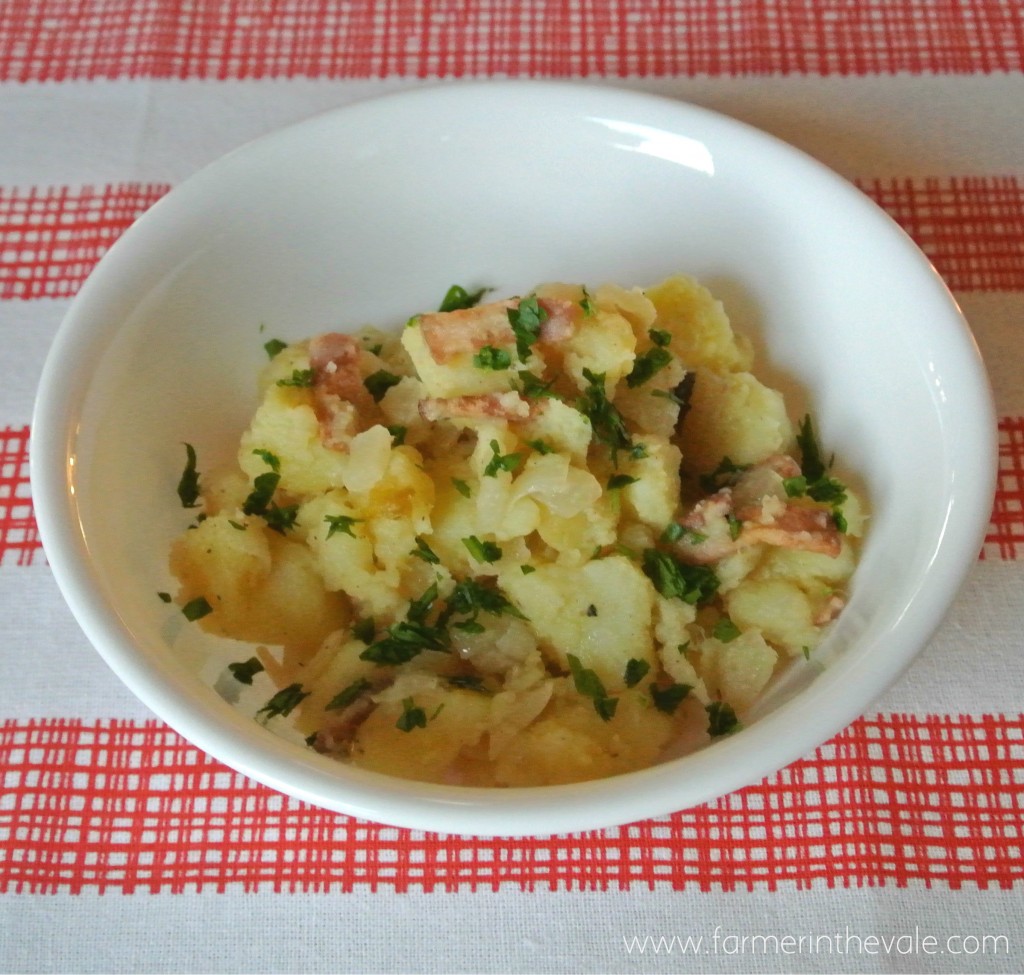 For this recipe you'll need:
1 1/2 pounds Yukon gold potatoes
1/4 pound bacon chopped in small pieces
1 medium onion finely diced
1 tablespoon cider vinegar
1 tablespoon Dijon mustard
1 teaspoon honey
salt & pepper
Cook the potatoes (whole and unpeeled) in a large pot of salted water until soft (about 45 minutes).
While the potatoes cook prepare the vinaigrette.
Cook bacon in a saute pan over low heat until crispy and brown.
Remove the bacon from the pan and cook the onion in the bacon drippings.  Saute over low heat until the onion is soft.
Whisk the vinegar, mustard and honey together.  Whisk in the onions and bacon.  Add salt and pepper to taste.
Enjoy!