I wanted a baking conversion chart that was pretty enough to display in my kitchen.  I think this chalkboard design compliments my shabby-chic  stainless steel frame nicely.
Is shabby-chic still a thing? Or should I call it distressed? Weathered?
A shiny perfect frame would not blend in to my well loved (distressed? weathered?) kitchen.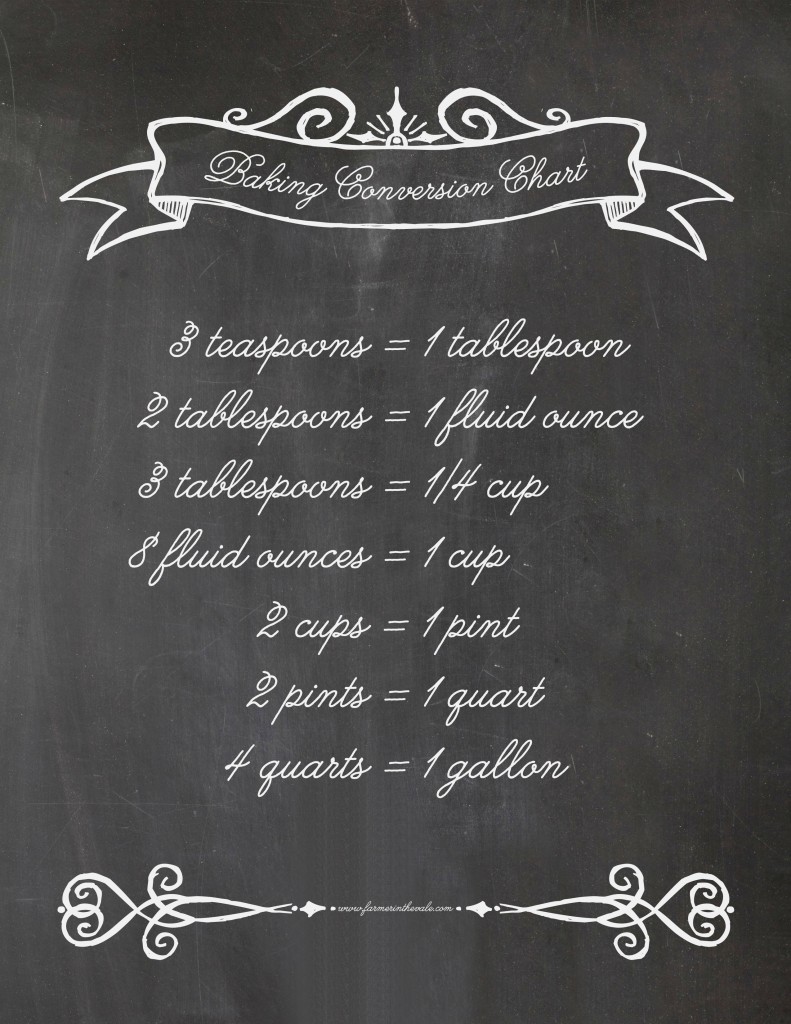 Click on the image then print it, or download a pdf version of the conversion chart.
I couldn't believe how tough it was to photograph my framed print!  I guess I shouldn't have been surprised that the stainless steel frame and the glass insert reflected light all over the place. Please be kind when judging my photography.
Enjoy!