This is the boozy cousin of the persimmon spritzer.  Set up a mini bar at your party and let guests mix their own.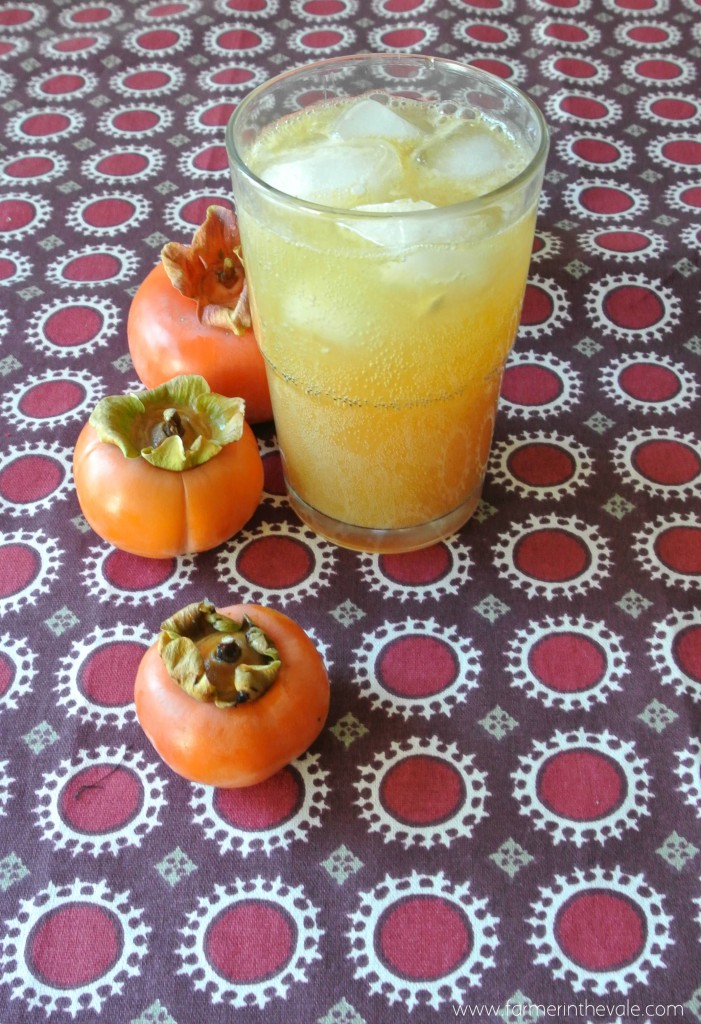 For each serving you'll need:
1 tablespoon persimmon syrup
1 cup sparkling water
1 ounce bourbon
1 small lemon wedge (cut a lemon into eight pieces)
ice
In a highball glass, stir together the syrup and sparkling water.  Add the bourbon, the juice of the lemon wedge and some ice.
Enjoy!