How I Went From Frumpy to Fabulous in Fifty Minutes
I stumbled across some extra felt in my fabric stash.  Giddy from all the cute projects on Pinterest I decided I needed a new pincushion made of felt.
Warning – going on the line to read stuff on the interweb leads to side projects that divert you from your important goals.
My old pincushion was a ball of old (but clean) stockings. File that under "stuff mom used to do that I do without thinking about it."
Since my felt was green I chose the turtle to be my design muse.
I started by cutting a pattern from paper.  I drew an oval for the body then cut a slightly larger oval (about 1/4″ larger all around) for the shell.  I cut two pieces for the head and one piece for each flipper.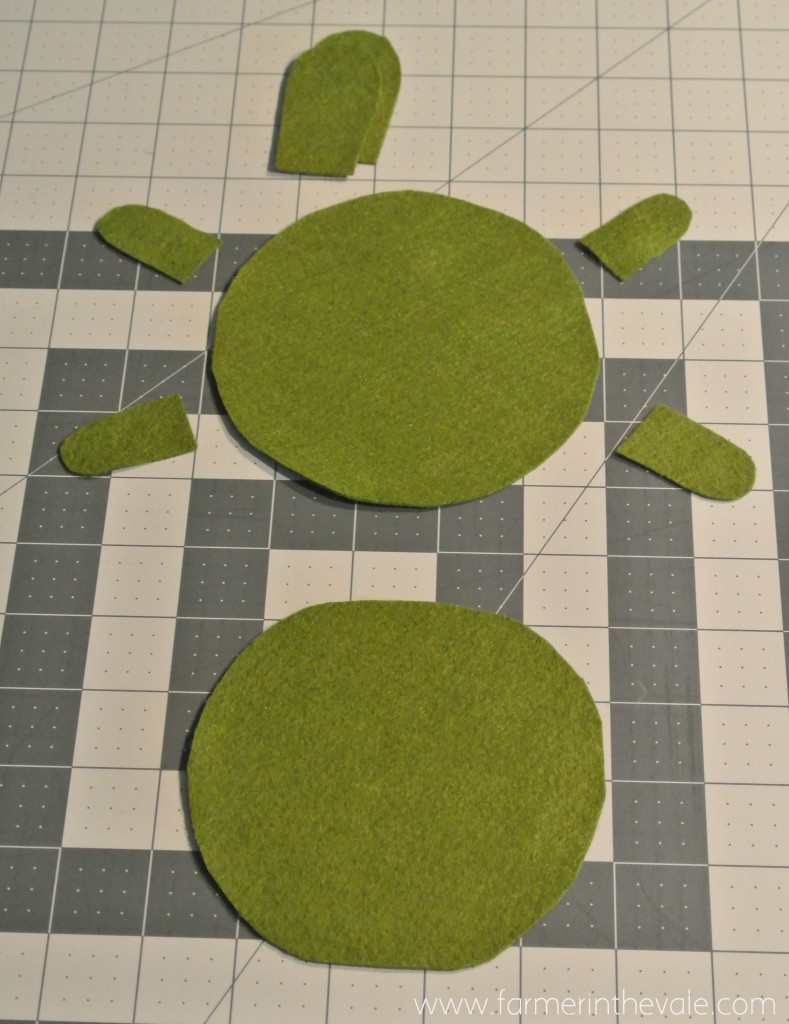 It turns out I have A LOT of green embroidery floss.  How did that happen?
I chose a contrasting thread and a matching thread.
I embroidered circles on the shell using the contrasting thread and a running stitch.  I started 1″ from the outside of the cloth.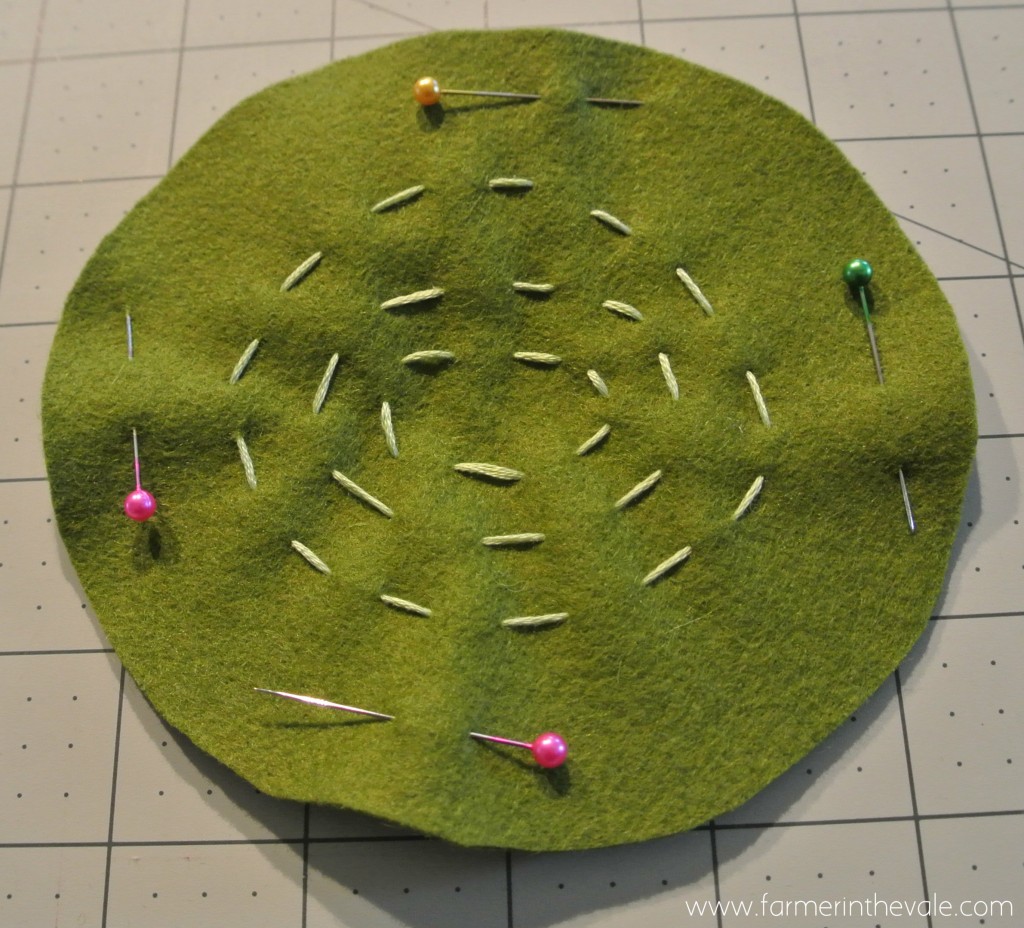 I added eyes using the contrasting threads and little decorative knots.  I attached the two pieces of the head together on all but the end using a blanket stitch and the matching thread. I stuffed the head with batting.
I pinned the head and legs to the bottom fabric and pinned the top fabric to the bottom.  Since the top fabric was larger than the bottom, there was a little bit of puckering.  I used a lot of pins and adjusted a few times to get the puckers even.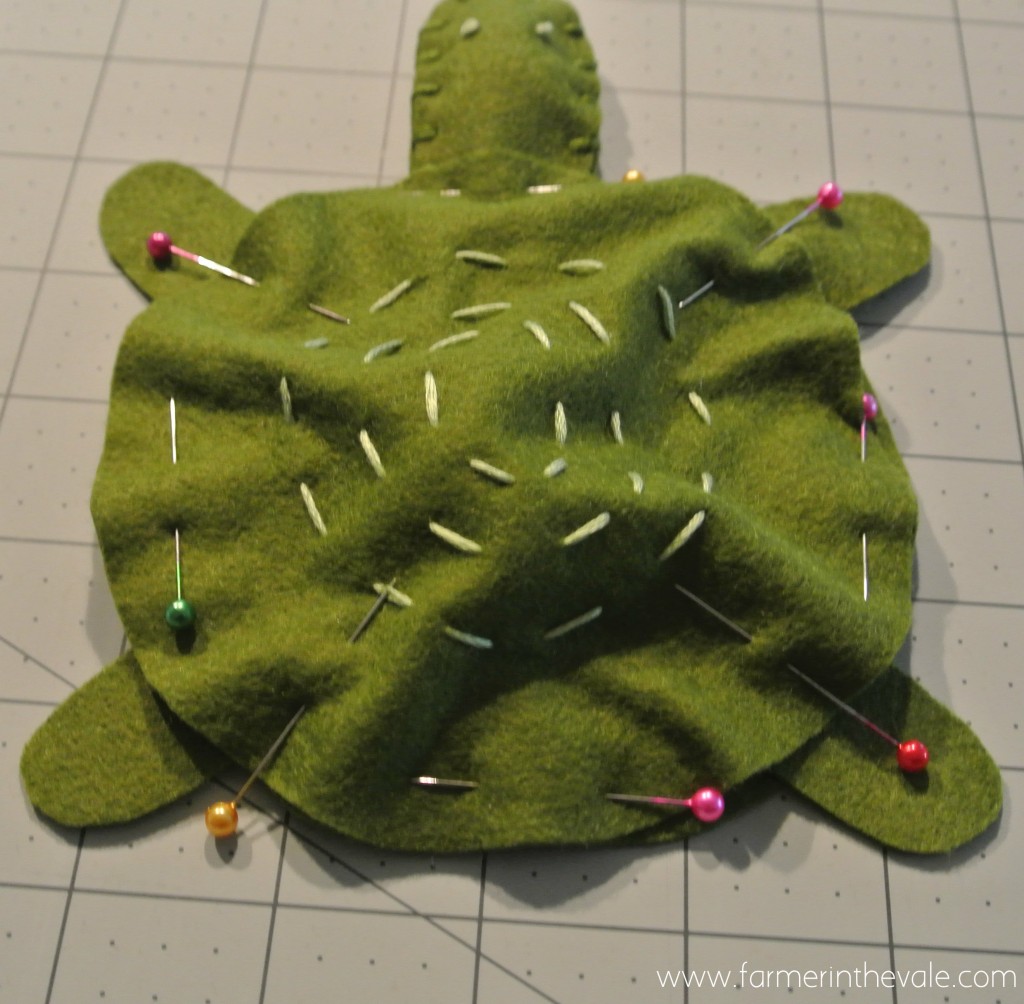 Using a running stitch and the contrasting thread I stitched the top and bottom fabric together about 1/2″ from the edge of the fabric.  I stopped with about 1 1/2″ left and stuffed the inside with batting.  The batting is really packed in there tightly.
Finally I finished the edges with a blanket stitch in the matching thread.  I had to fudge it a little bit around the legs and head.  Somehow I was able to fake a blanket stitch by sewing a running stitch and looping the thread around the edges of the fabric.
The shells were a bit ruffled so I used a pressing cloth and some steam to flatten down the edges.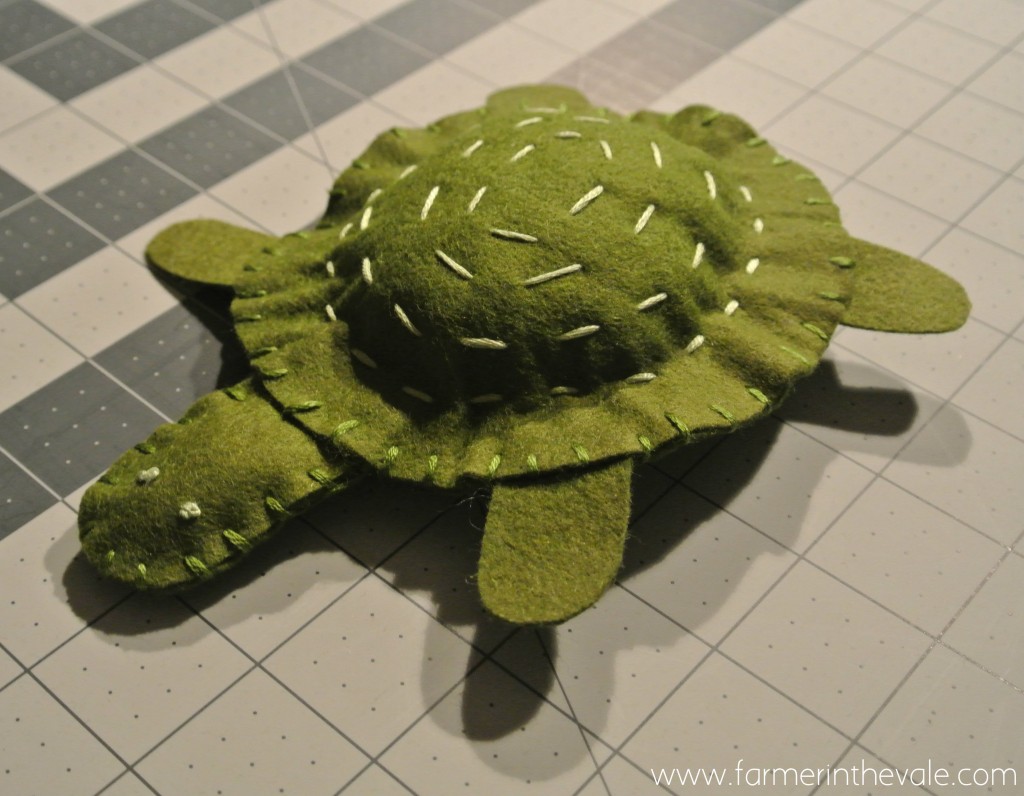 What do you think?  I think it's a big improvement.