This month I used another fabric that I couldn't bear to cut up.  This fun dotted print is so bright and cheerful!
I think whole cloth quilts are finally out of my system.  At least for the time being!  Next month I promise to try something more complicated.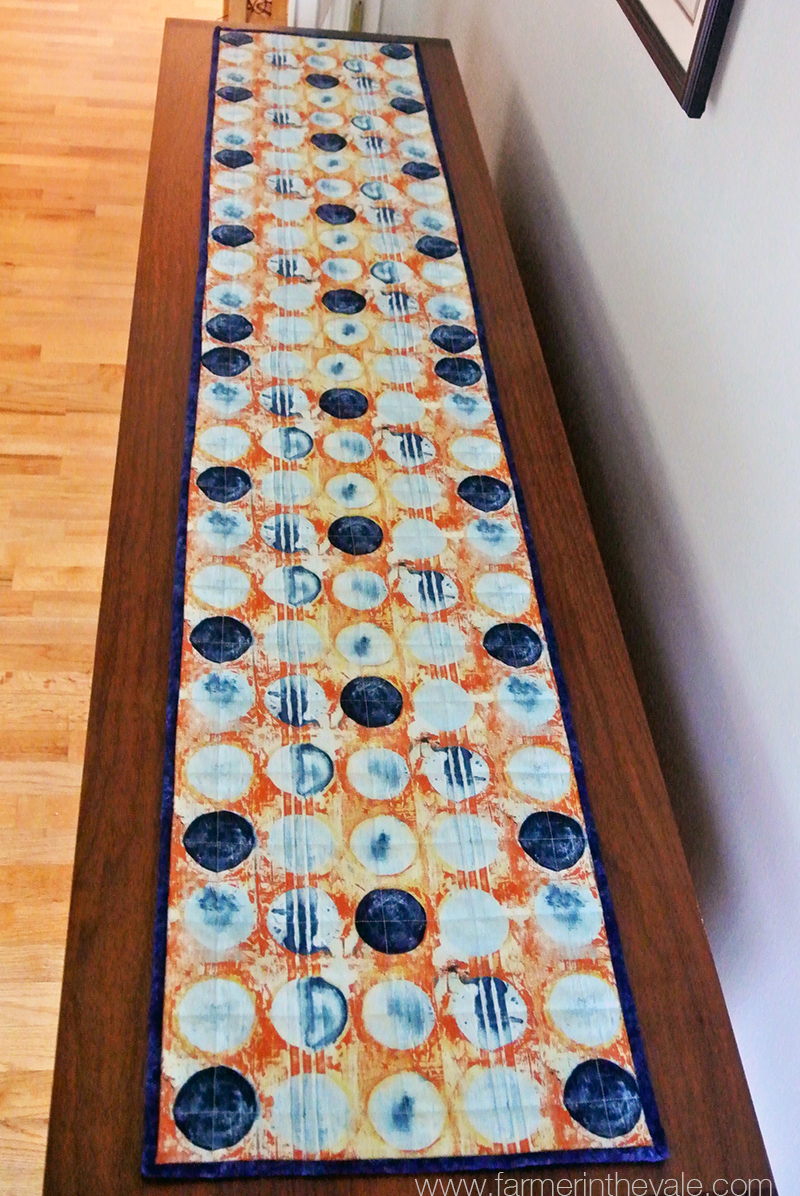 This table runner only took 5 hours from start to finish.  I'm so proud that I started and finished a project on a work day!  Wow!
It's been almost a year of sewing from my fabric stash and I'm worried I haven't made enough of a dent in that massive pile of fabric.  Time to kick it up a notch…