I'm on a sewing binge.  I'm working frantically to catch up on my monthly quilting resolution.
So I decided to make my January project super easy.
I love this floral fabric.  Since I only had a fat quarter I decided to make a huge whole cloth place mat with hand quilting.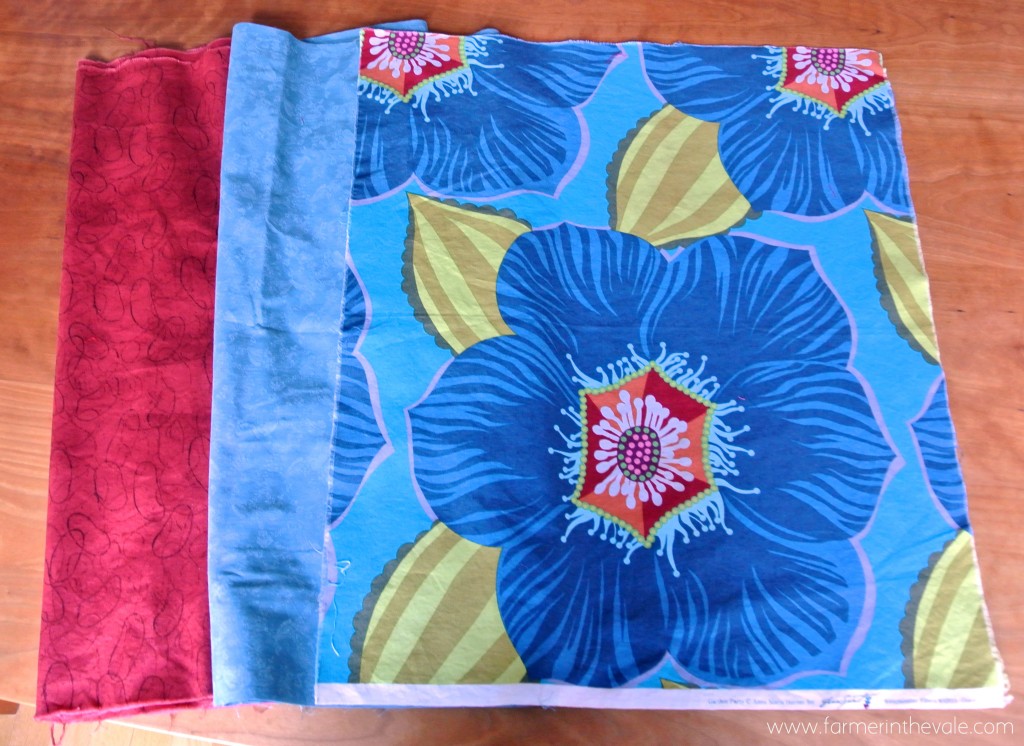 I trimmed and squared the rough edges of my fabric.  The resulting panel was 17″x20″.  I added some batting and a solid fabric for the back.  I quilted an outline to the petals and leaves using embroidery floss.  I used my usual method for binding.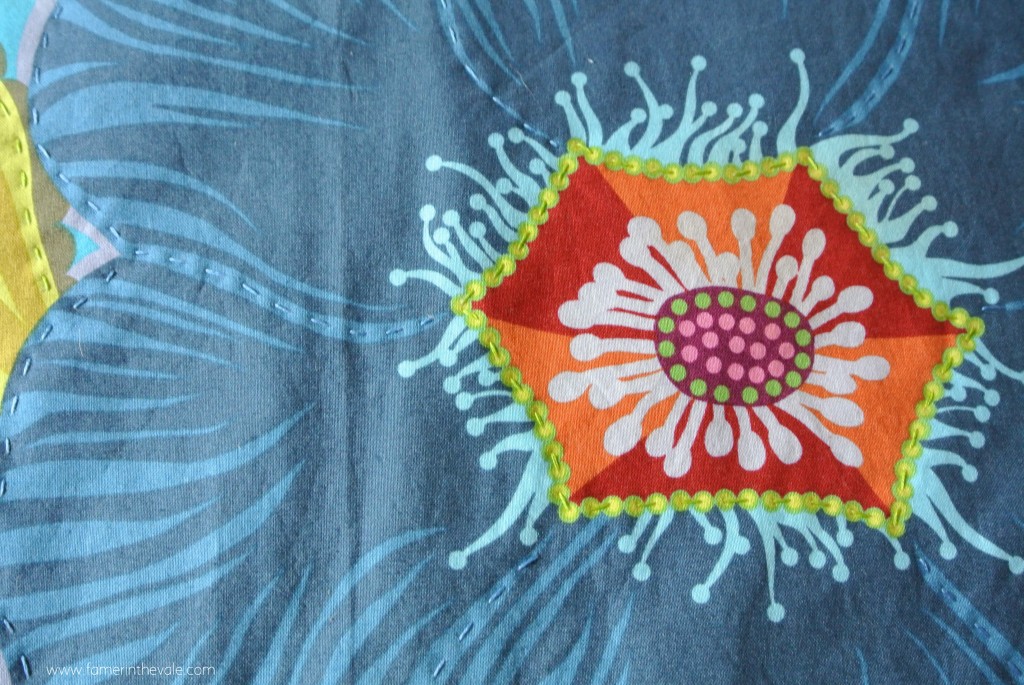 I'm happy with the results and I'm very happy that I could finish this in only 2 week days!  This simple mat will brighten up my dining room table this spring.