I like to use the freezer paper method for my applique work.  Here is how I do it.
Use regular grocery store freezer paper.  It's waxy on one side with white paper on the other.  You should be able to find it at larger grocery stores and mass retailers.  White is best because you can see through it to trace.
First create a template for your shape.  The shape the size you want on your final project.  Do not add seam allowances.
For this project I drew a heart on a piece of plain paper and cut it out.  I used scissors to tweak the shape until it was just right.  Finally I traced around my template to draw the shape onto the paper side of my freezer paper.
Another method is to draw your shape on a piece of paper then trace over the lines with a thick black marker.  Then put your template underneath your freezer paper and trace the shape onto the freezer paper.
If you are drawing many shapes you can jam them really close together.  Drawing the shapes with the edges touching may even simplify your cutting.
Once your shapes are drawn, cut them all out.  The freezer paper shapes should be the exact size and shape you want on your finished project.  Do not add seam allowances.
Iron the waxy side of your freezer paper shapes onto the wrong side of your fabric.  Don't use steam.  Leave 1/2″ to 3/4″ between shapes for seam allowances.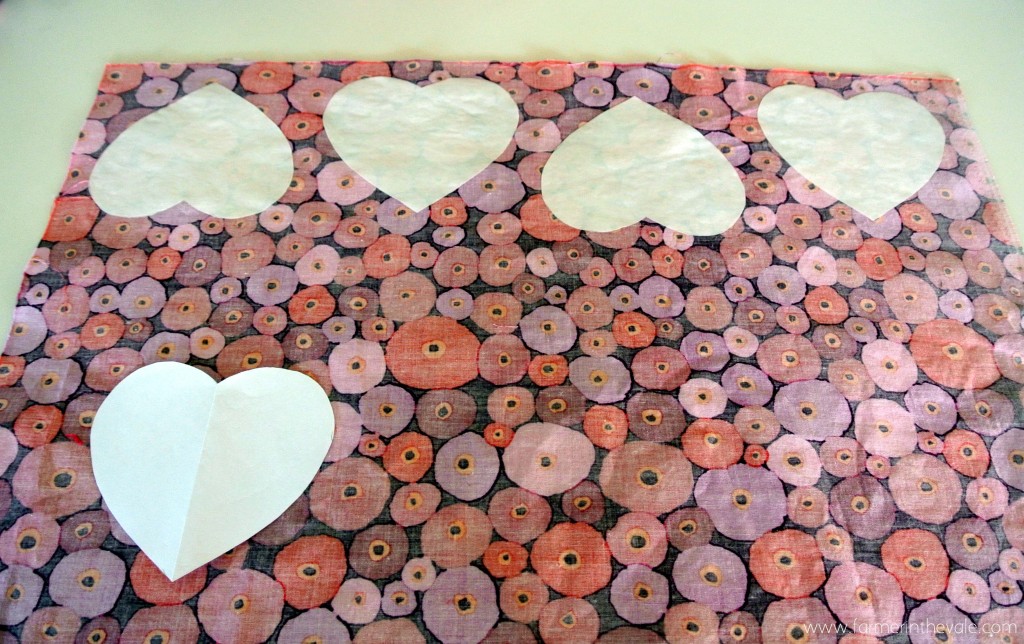 Cut out the fabric around the shapes, leaving 1/4″ to 3/8″ extra fabric around the paper.
Wrap the fabric over the edge of the paper and use a contrasting color of thread to baste down the fabric.  Use the iron again to flatten out the fabric.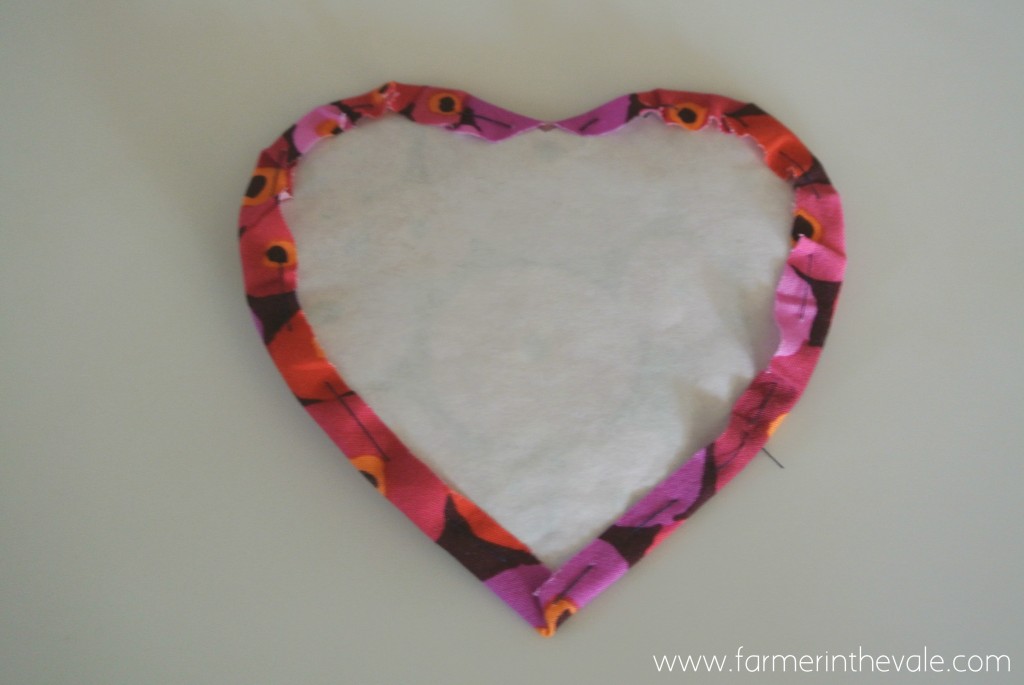 Pin your shape to your background fabric and use an invisible stitch to sew the shape to the background.  Be careful to pick up only the very edge of the shape; do not sew through the paper.
When you have 1″-2″ left to sew, removing the basting thread and use tweezers to pull out the freezer paper.  Try to leave the straightest edge of the shape for last to make the last bit of sewing easier.
Finish up the last bit and you're done!  Easy!