These brownies are basically amazing. Plan ahead because you really do need to let them cool for a few hours before cutting them into squares.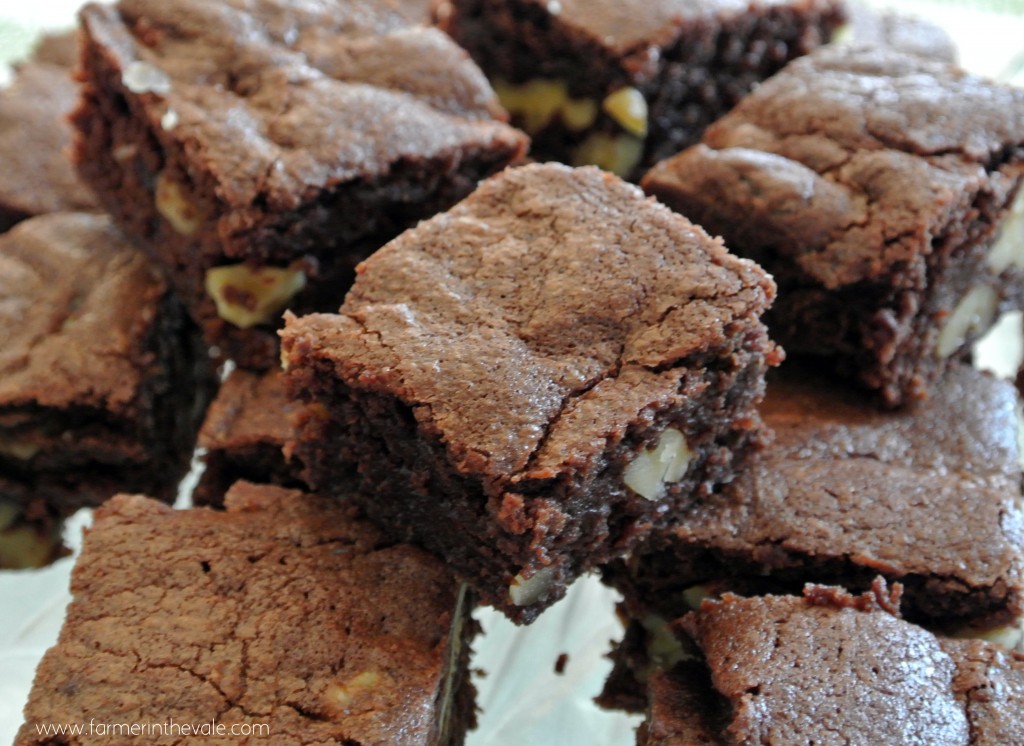 This is my go-to recipe when I need to bring a dessert somewhere new. Brownies are easy to serve and eat, and everyone loves them. They let people know what kind of baker I am (from scratch, lots of butter and bad-for-you stuff).  By starting with a simple dessert I can judge the audience and decide if they are ready for something more elaborate next time. For example, a party full of toddlers and exhausted parents is not the right audience for build-your-own strawberry shortcake.  I speak from experience.
I can't take credit for these brownies. I've been using this recipe from Cook's Illustrated for years with just a few small tweaks to the instructions.
The recipe makes 16 small brownies.  Or, for a huge batch, double it and use a 13×9″ baking pan.
For this recipe you'll need:
8 tablespoons butter
3 ounces unsweetened chocolate (or substitute 4 ounces dark chocolate and reduce the sugar by 1 tablespoon)
1 cup sugar
2 eggs
a pinch of salt
1 teaspoon vanilla extract
1/2 teaspoon baking powder
2/3 cup flour
1/2 cup chopped nuts
a few pinches of coarse salt for garnish (optional)
Preheat your oven to 350 degrees.
Line an 8″ square baking dish with a sheet of well greased parchment paper. Use a large enough sheet so that some paper extends over the edge of the pan.
Melt the chocolate and butter together in the microwave by heating in 30 second intervals. Stir in between each interval.
In a large mixing bowl whisk together the sugar, eggs, vanilla and salt. Stir in the melted chocolate mixture. Stir in the baking powder and flour until just mixed. Stir in the nuts.
Spread the batter in the parchment lined pan. If desired, sprinkle a little bit of coarse salt on top of the brownies.
Bake for about 25 minutes until a toothpick comes out with just a few crumbs. The center sh0uld not appear liquid when you jiggle the pan.
Let the brownies cool in the pan for at least 2 hours. Really! It's a mess to cut these brownies when they are warm.
Lift the brownies out of the pan by pulling up the parchment paper. Cut into squares and serve.
Enjoy!