What's more Californian than pomegranates?  This cocktail is just a hint sweeter and fruitier than an traditional Manhattan.  It's worth splurging on the good booze for this cocktail.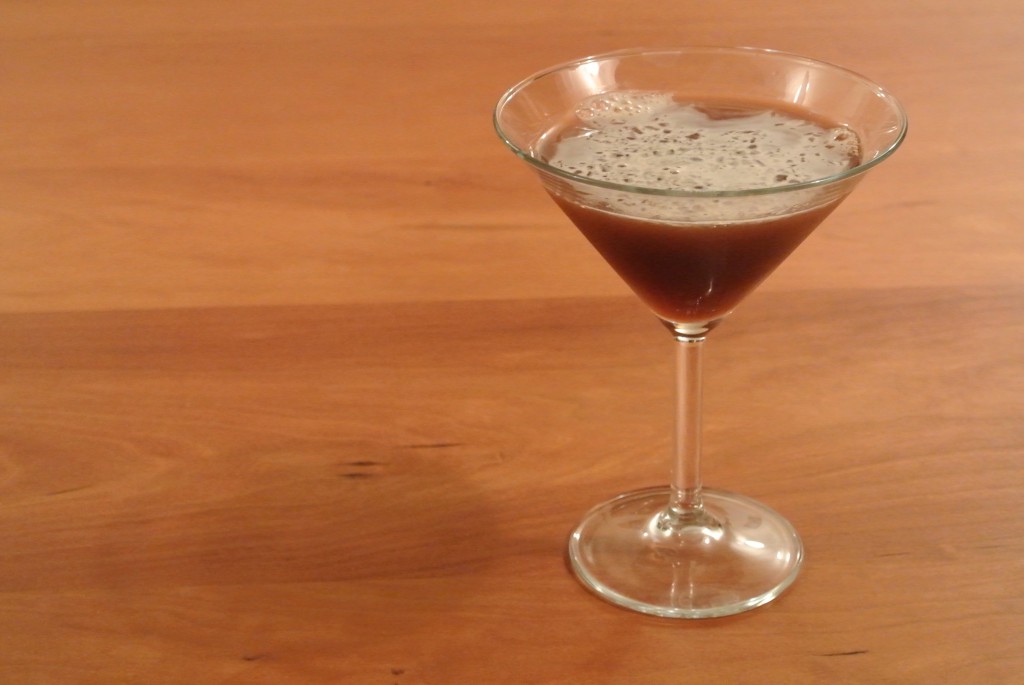 For each drink you'll need
1 1/2 ounces bourbon or rye whiskey – I like Maker's 46
1/2 ounce Antica Formula vermouth
1 teaspoon pomegranate molasses
1 dash Angostura bitters
~6 ice cubes
Combine all ingredients except the ice in a cocktail shaker.  Stir until the pomegranate molasses dissolves.  Add ice and shake.
Serve in a martini glass.  Garnish with a few pomegranate seeds if you have them.
Bottoms up!