It's baaaaaack!  Is everyone excited for Downton Abbey's new season this Sunday?
It's my (not so) secret dream to be exactly like the Dowager Countess when I'm an old lady.  My husband is not too excited about that but, true to character, I'm not giving him a say in the matter.
Last year I developed this Downton Abbey bingo game (just print the image below or download the PDF).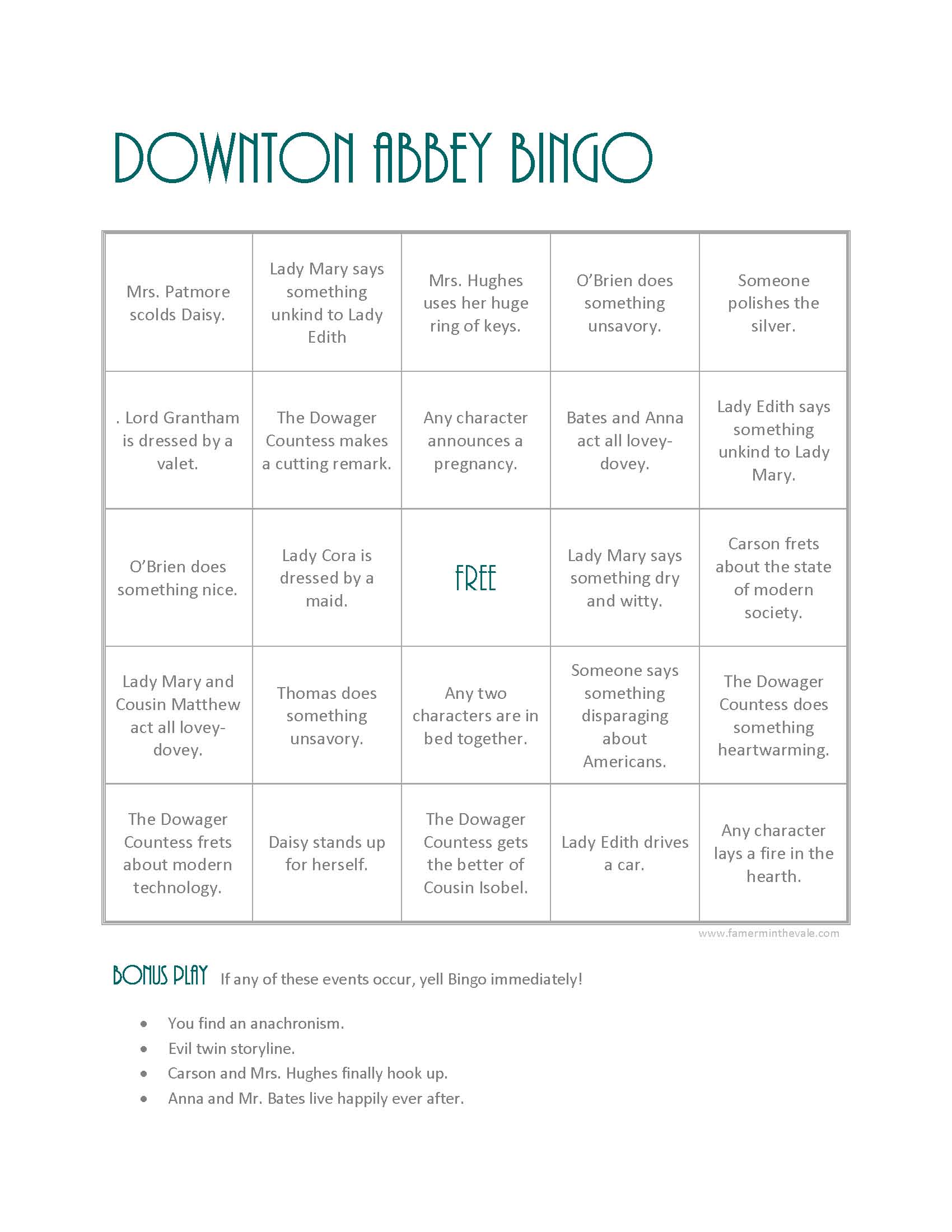 It will come in handy while binge watching seasons 1-3 this weekend.
I also love these paper dolls from vulture.com:
And this great printable poster:
Go Violet!
Tomorrow night we'll be drinking fancy cocktails, eating delicate finger foods and speaking in bad Brittish accents.
Carry on!