These cookies are a laid back variation of the traditional French macaroon. Lemon macaroons pair well with basil ice cream.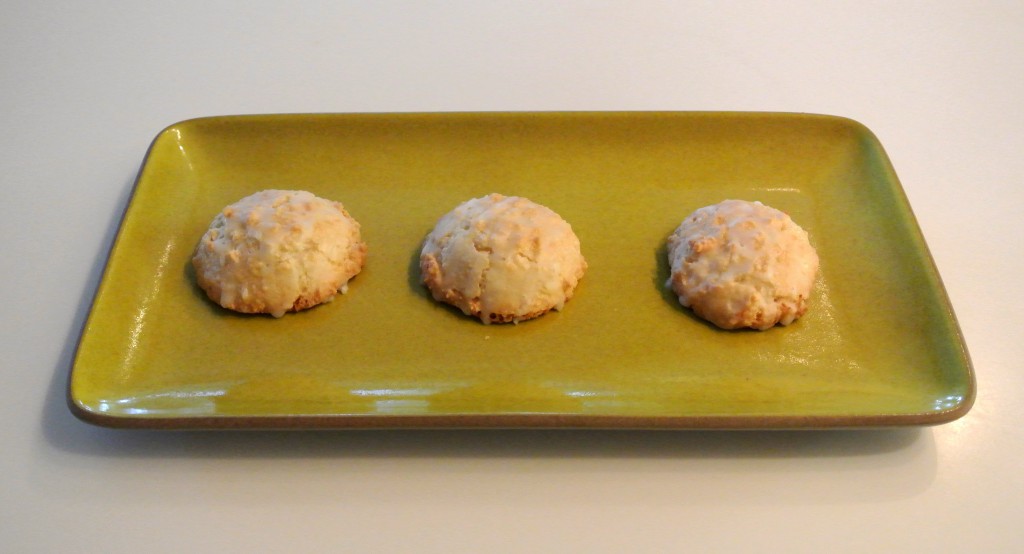 This recipe makes about 40 cookies.  You'll need:
16 ounce package almond meal or almond flour
5 cups powdered sugar
6 egg whites
2 tablespoons granulated sugar
1 lemon
Preheat the oven to 325F and line your cookie sheets with greased parchment paper.
Zest the lemon with a fine grater.  Juice the lemon.
Combine lemon zest, almond meal and powered sugar in a large bowl.  Stir with a whisk until well combined.
In a separate bowl, beat the egg whites to soft peaks.  Gradually beat in the granulated sugar until stiff peaks are formed.
Gently fold together the almond mixture, eggs and lemon juice until completely combined.
Using a 1 tablespoon cookie scoop, scoop the cookies onto the cookie sheets about 1 inch apart.
Bake for 18 minutes, rotating the sheet half way through the baking time.  Bake only one sheet at a time using the middle rack of the oven.
Use your leftover egg yolks to make basil ice cream.
Enjoy!