Fruity and tart – this cocktail sounds more complicated than it is.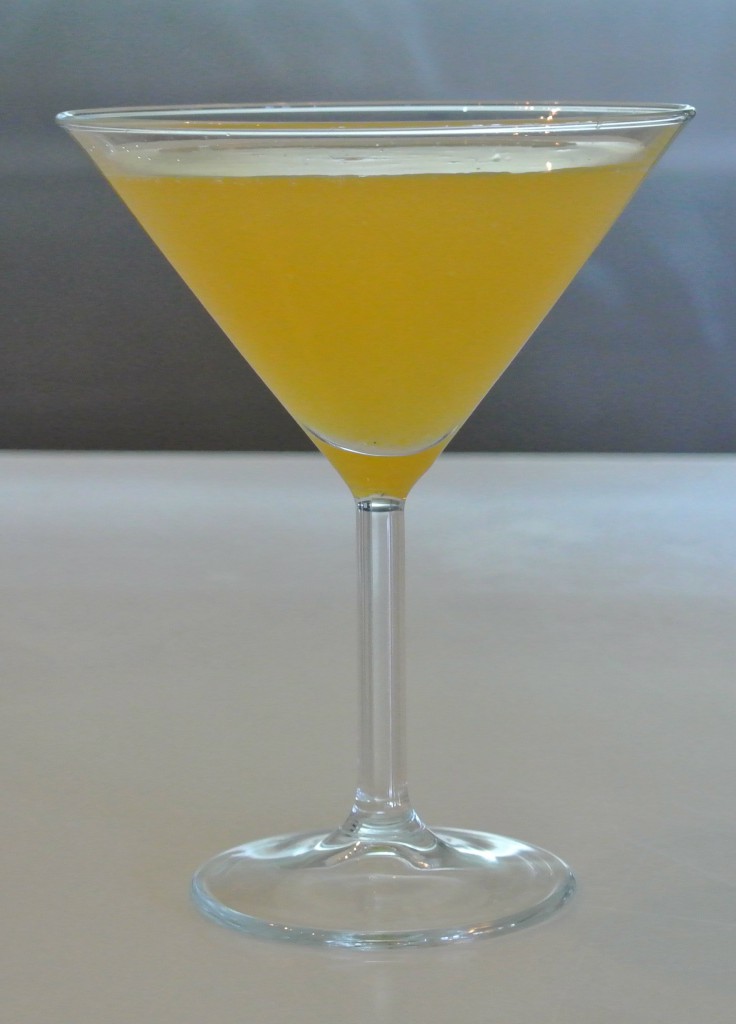 For each drink you'll need:
1 tablespoon passion fruit puree – I buy mine frozen from a Mexican grocery store
1/2 teaspoon honey – or more to taste
4 ounces sparkling wine
Strain the puree into a glass and add the honey and about 1/2 ounce of sparkling wine.  Stir.  Fill the glass with more sparkling wine.
Enjoy!