This recipe is my version of pork chops with apple sauce.  When life gives you persimmons you need to be creative!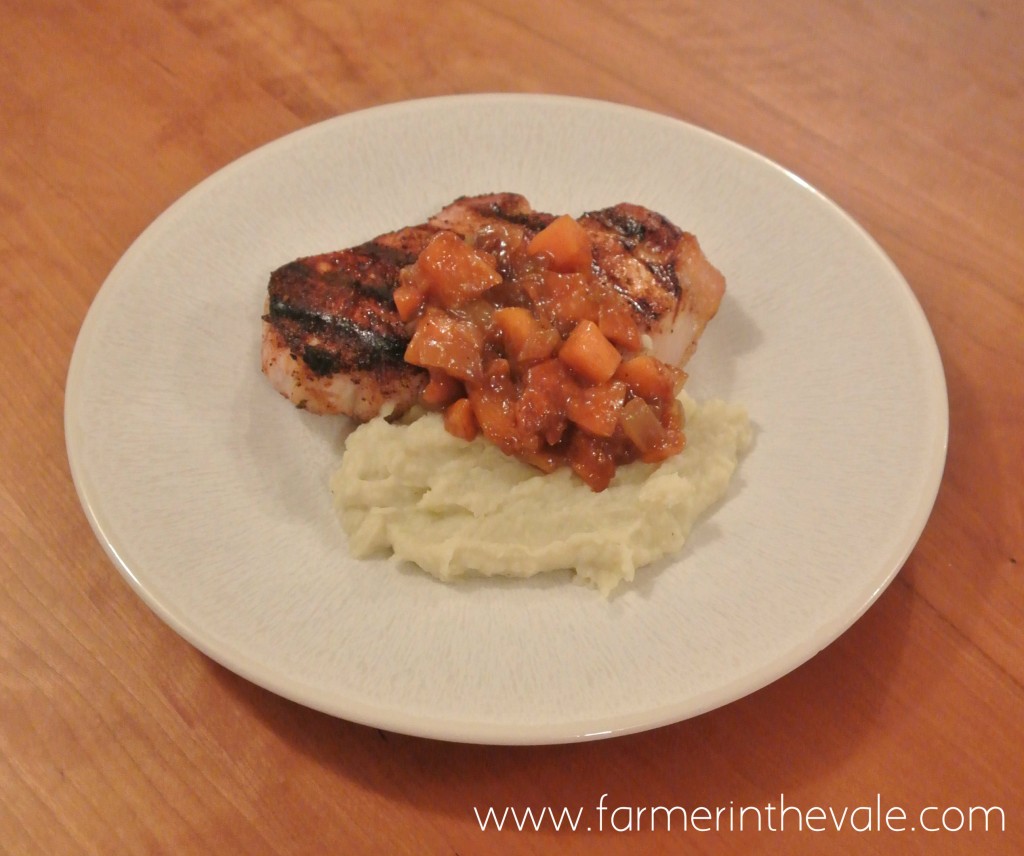 For this recipe you'll need
You can make the puree and relish ahead of time and reheat it just before serving.
Rub 1-2 tablespoons of the spice mixture into each pork chop.  Grill as your normally would.
After your meat has rested for 10 minutes, serve it alongside the puree and relish.
Enjoy!