Spice rubs are great if you want to give a homemade gift but you don't have a lot of time.  This recipe is great with all kinds of pork.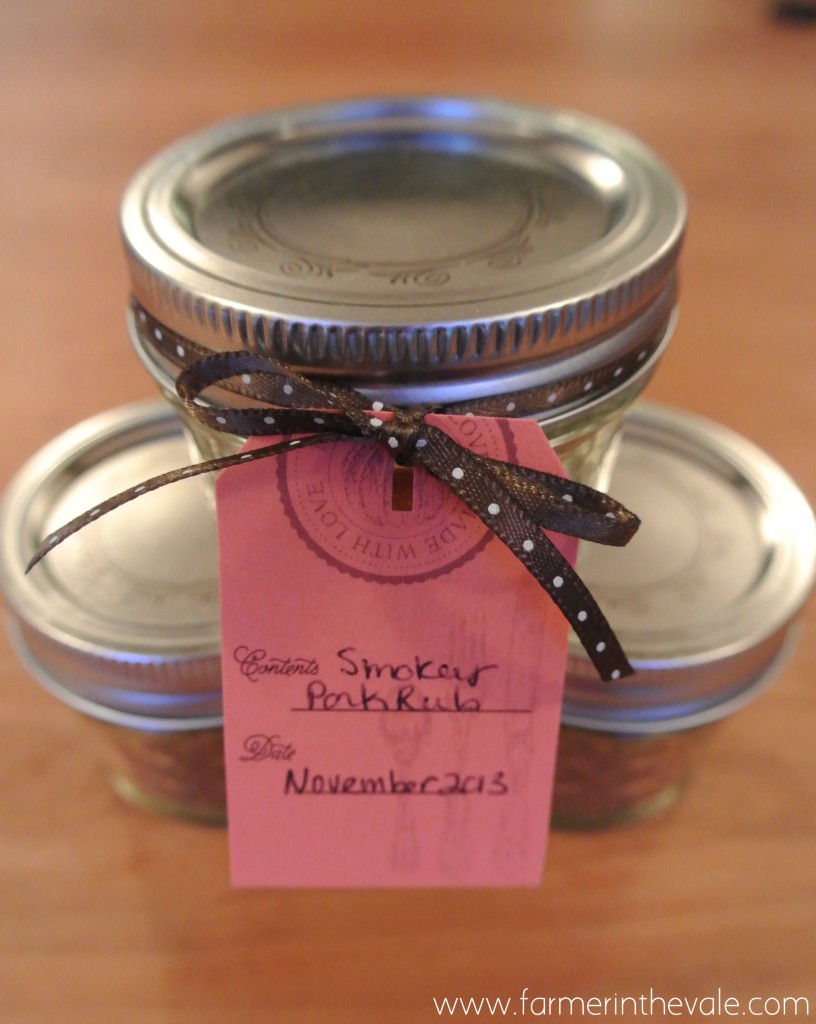 The recipe is here.
This year I'm planning to print labels for all my homemade goodies using free printables from Snapfish.*  So cute!  This tag is from a Thanksgiving printables set, but I used pink paper to give it a festive holiday look.
Enjoy!
*I've said it before, I work for Snapfish so of course I love these printables.  I'm not impartial!  But they are free and they do look great, so why not check them out?